Brooklyn pop rockers The Davenports are nostalgic for a bygone era and excited for a bright future in their new video "Don't Be Mad At Me"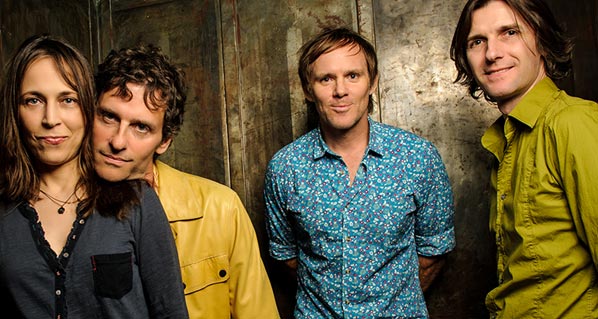 Brooklyn's pop-rock aficionados The Davenports are a band that you may know better than you realize. As the authors of the theme song from the popular A&E program Intervention, millions of viewers have been exposed to their music which has helped the band cultivate a loyal and long-lasting fan base. Since their formation back in 2000 by songwriter, singer and multi-instrumentalist Scott Klass, the band has released a steady stream of music that is pleasing to the ears and to the soul.
Fitting right in the collection between Jason Falkner, Jellyfish and Fountains of Wayne (Klass was also previously in a band with FoW co-founder Chris Collingwood), The Davenports heap a healthy amount of distorted guitar, bouncy piano, intricate melodies and tambourine shaking onto songs that appeal to everyone. The new single "Don't Be Mad At Me" is a near-perfect track that connects like a modern-day "Martha My Dear." The verses glide along effortlessly on the back of the piano and string arrangement with Klass serenading on top. It's in the chorus, however, when the song repeatedly reaches its emotional peak. The guitars kick in, the background vocals sing like a chorus of angels, and the vocals pound away with a memorable cadence that seeps into our brains like a thick molasses of pop goodness.
Here at HIP Video Promo we're thrilled to bring you this music video promotion.