Chester Bennington of Linkin Park dead at 41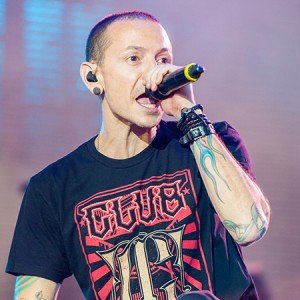 On July 20th, Chester Bennington, lead singer of Linkin Park, was found dead of an apparent suicide. Bennington was 41, and is survived by his wife and six children. The band has yet to release an official statement regarding his passing; per a tweet by his bandmate Mike Shinoda, Linkin Park will release an official statement "as soon as we have one." All of us here at HIP are absolutely devastated at this loss, and we send our deepest condolences to his friends and family. The news of Bennington's passing came within hours of the release of the video for "Talking To Myself." The video is a montage that shows the band on and off stage, and thousands of fans in the crowd, screaming along to every word. Bennington struggled with addiction, and his music often explored themes of mental struggles that had a powerful way of connecting with fans and making them feel less alone.
Linkin Park released their most recent album, One More Light, on May 19 via Warner Bros. Records and Machine Shop. The band released "Heavy" as the album's lead single back in February; Shinoda told Billboard that the song is about "that kind of feeling that stuff is piling up one on top of the other, and it creates this feeling of just being overwhelmed, like, 'Things feel so heavy to me…'" Bennington told Music Choice that "there was some heavy stuff going on in our lives" and said, "My goal, personally, is to figure out how to live life on life's terms. I don't wanna just be happy all the time, I just wanna be able to just- be."
If you are struggling, we want you to know that you are not alone. Sometimes, it may seem like things will never get better. Life can feel incredibly overwhelming but we promise that whatever you are going through, you can get through it. You have survived your worst days before this one and you can survive today, tomorrow, and every day after that. No one can get through life alone. It's okay to reach out for help, and you don't have to wait until the point of crisis to ask for help. Whether it's a friend, family member, or a professional, please talk to someone. If you're concerned about a loved one- if they seem distant, upset, or just "off"- please reach out to them. Even if you think, "We're not that close, they don't want to talk to me"- send them a message or give them a call. They might need to talk more than you know.
If you or a loved one is struggling with mental illness, depression, addiction, or thoughts of suicide, find help in your area via To Write Love On Her Arms' list of local resources here. If you are in crisis, please call 1-800-273-8255 or text "START" to 741-741 for Crisis Text Line.
Written by Molly Hudelson. Molly is a music blogger, photographer, and Founder / Editor-in-Chief of Circles & Soundwaves. Follow her on Twitter.