HIP Celebrates Mike Kundrath's Five Year Anniversary!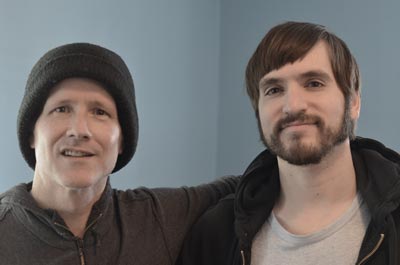 It's Andy here at HIP! I've told many of my friends and family members that HIP Video Promo never really felt like a family until April 2009, when Mike Kundrath joined our team.
As a good friend of our Senior Vice President of Video Promo Rob Fitzgerald, and the phenomenal drummer of the band Hero Pattern (Rob and Mike's band from the early 2000's), I knew from day one that Mike was going to be key in moving us forward during difficult times. His knowledge, enthusiasm and unflappable attention to detail are just some of his strongest assets, but jumping onto the HIP landscape only six months after the "economic downturn", it was very lean times.
Mike hung in there like the battle worn trooper he is, and he managed to rise up through the ranks to become our fearless National Director of Music Video Promotion. There's always a certain simpatico between a bassist and drummer. They learn to communicate telepathically. The drummer of my band, Dave Reynolds and I, have remained close friends for over 30 years. Since Rob and Mike have worked together for over a decade, I knew they were both cognizant of what it takes to form a cohesive, creative unit. Mike knows how hard it is for independent artists to climb the rungs of the ladder in this insipid music industry (he lived it), and fights tenaciously for our clients on a daily basis. He's also our resident Hip-Hop expert… a musical genre that we've only had great success with since he's became a part of our family.
When I think back over the last five years and wonder what it would've been like if Mike wasn't around to make it happen at HIP, I get extremely anxious and wonder if HIP would have shifted off this mortal coil like so many others did at the time. Knowing that he's gonna be with us moving forward, gives me the confidence and the resolve to build this business to even greater heights! Happy Anniversary Mike! We appreciate all you do…