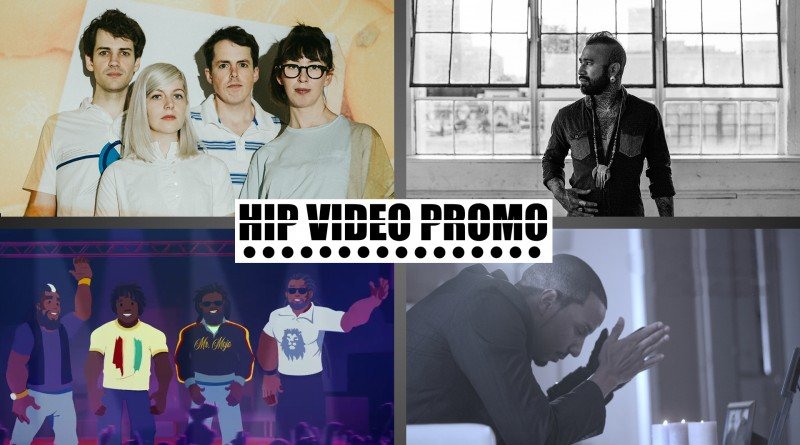 HIP Picks – The Weekly Client Roundup – Tuesday 10/10
Can you believe it's almost halfway through October? We're having a hard time believing that ourselves, but with each new week comes a new batch of clients, and we're thrilled to have a part in championing more unique, quality visuals. The newest HIP Picks – Weekly Client Roundup video gives you the low-down on some of our current projects, and we'll tell you a little bit about each one below.
Have you ever wanted to go back in time, say, fifty years or so? With Alvvays' new clip for "Dreams Tonite", you can do just that, as the Toronto-based group bring their indie-dream-pop to the 1967 Internation and Universal Exposition, or "Expo 67." We're not quite sure how they did it, but in the clip it looks like the members of Alvvays are performing and walking around at the expo. "Dreams Tonite" comes from the band's new album Antisocialites, out now on Polyvinyl Records, and we highly suggest picking up a copy now.
After years of spreading relentless positivity through Nahko and Medicine For The People, Nahko is offering his first solo effort, My Name Is Bear, due out on October 20 via SideOneDummy Records. This time, he's turning back in time a bit, exploring the soul-searching he did from age 18 to 21. "Dragonfly" tells the story of his search for answers in his first year away from home, and the video features Paris Jackson as its star. From backwards bicycle rides to jumping in the ocean, Jackson radiates warmth but there's a clear longing in her eyes; for anyone looking for answers in their own lives, "Dragonfly" may offer some comfort.
How can you possibly deny an album that that's been called "reggae history in the making"? That's what Huffington Post said of Morgan Heritage's latest album Avrakedabra, and this is a piece of history you'll want to be a part of. In the video for "Reggae Night" the Morgan family are shown in animated form in both New York and Jamaica; from the deck of a cruise ship to the crown of the Statue of Liberty to a reggae club, everywhere they go is a playground for the Morgans.
Dealing with loss is never easy, but with his video for "Our DJ Love and Remembrance", Mba Shakoor is truly celebrating the life of his late partner in crime Salat "DJ" Shakoor. The two brothers grew up writing poetry together and one day, DJ suggested that Mba should learn to play the piano. "Our DJ Love and Remembrance" is a touching tribute to the impact DJ left on the people around him, as a large group of friends, family, and fans chant the chorus.
---
That's our list of HIP Picks for this week! What new music videos have you had your eye on lately? Be sure to let us know on Facebook or Twitter what your favorite clip is this week!