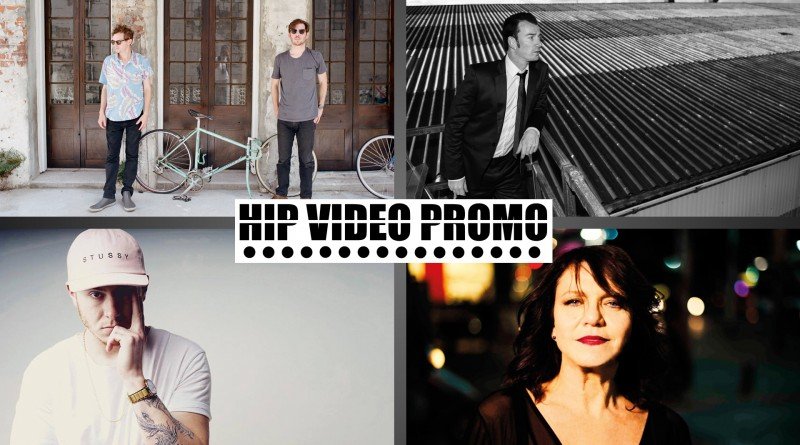 HIP Picks – The Weekly Client Roundup – Tuesday 10/17
As residents of New Jersey, here at HIP HQ we're surrounded by plenty of local talent. Everyone from Bruce Springsteen to My Chemical Romance calls this great Garden State their home, and we're certainly lucky to be right in the midst of plenty of rising stars as well. But the talent isn't limited to our backyard, and with nearly 2700 videos under our belts, we've been on the ground floor and partnered with artists from all around the globe. The newest HIP Picks – Weekly Client Roundup video gives you the low-down on some of our current projects, and we'll tell you a little bit about each one below.
Indie-pop band Generationals come to us from New Orleans, and they're signed to one of our favorite labels, Polyvinyl Records. "Catahoula Man" is the band's fifth single released this year, and takes inspiration from the painter Stuart Davis: though known for jazz-influences, proto-pop-art paintings, he struggled intensely behind the scenes. The "Catahoula Man" video features pop-art visuals, consisting primarily of bold-hued close-ups of everything from a tissue box to a brick wall, with occasional clips of the band members themselves.
If you're in the mood for insanely catchy, incredibly dance-able synth-pop, look no further than Danish artist Laust Sonne. Earlier this year we promoted his video for "Reckless" and now he's back with the video for "Sunday Morning." It's a softer, slower tune but just as passionate and catchy at "Reckless." This time, Laust Sonne is romanticizing a woman who he has great feelings for, but who only feels lust in return. Just as soon as it seems there's resolution, the cycle begins again.
Change is a part of life, and no one knows this better than Adina E. From her upbringing in New York City to completing her degree at the University of Pennsylvania, she headed to Israel intending to spend a year there- but four decades on, she still calls the country home. Adina E. got a later start to music than most but the animated video for "Changing" is a powerful introduction of her sound to the entire world. "Changing" begins as a dandelion seed blows in the wind and lands in the pocket of a young woman down on her luck, giving her hope and a spark that change can come.
When times are good, music is a soundtrack for our happy memories, and when times are tough, music can help pull us out of the depths. Memphis-based rapper Tin Tenn knows this as well as anyone: he struggled with an addiction to pain killers starting at the young age of 13, but in the throes of his addiction, at 15, discovered a passion for music that would prove to be his lifeline. After struggling for more than a decade, he's now been clean for more than a year. "Lucid Dreams" touches on Tin Tenn's story but the song and video are told from the perspective of a female protagonist. While some may see her as broken and too fragile to put back together, all she truly wants is love and healing.
---
That's our list of HIP Picks for this week! What new music videos have you had your eye on lately? Be sure to let us know on Facebook or Twitter what your favorite clip is this week!