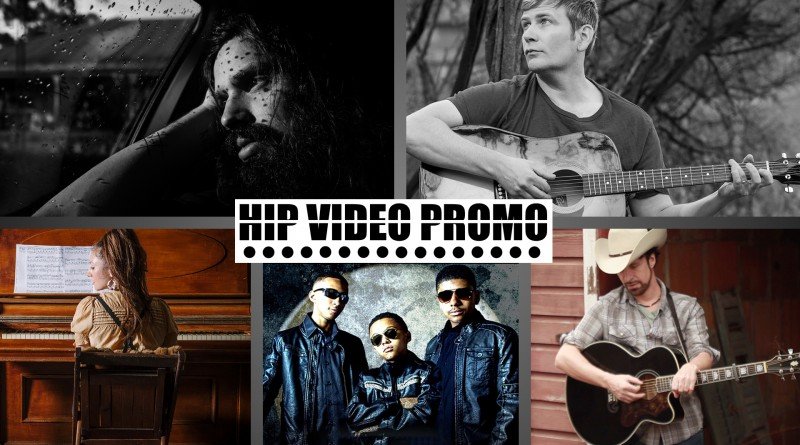 HIP Picks – The Weekly Client Roundup – Tuesday 10/3
If there's one thing that connects all great musicians with each other, it's their ability to tell stories with their songs. This week we're bringing you clips from artists of many genres, who call many different cities and countries their homes, but they've all got an innate storytelling ability. The newest HIP Picks – Weekly Client Roundup video gives you the low-down on some of our current projects, and we'll tell you a little bit about each one below.
Alex Cuba is a musical renaissance man of the Latin world, having touched on everything from rock to folk to soul throughout his career. His newest video is for "Piedad de Mi", the second single off Lo Único Constante (The One Constant), and it's a comical take on love at first sight. If you need something to pick up your mood, full of sunshine and flowers, "Piedad de Mi" is a great place to start.
We've had the pleasure of promoting several videos from Brian Mackey, and time and time again he's proven himself able to tell stories and capture emotions in his songwriting. His latest clip for "Underwater" is no different. From illuminated underwater shots to explosive emotions on the side of the road, it's a dynamic clip. Director Sandy Stenzel did a stellar job at bringing his vision to life.
Harp Samuels comes to us all the way from Melbourne, Australia and his yearning, yet comforting, voice is proof that a great songwriter can connect with listeners from any corner of the globe. We're thrilled to be promoting not one, but two, videos: "Fire" and "Secrets" were released as the first two singles from his album Wanting, and with the quality of these videos, we're not surprised to learn Samuels is a filmmaker and visual artist, too. "Fire" shows us the magic of flames and "Secrets" shows the mesmerizing power of dance.
From "Ferris Wheel" to "This Kiss", Sarah Ragsdale has a way of making old-fashioned love stories feel new again; it's no surprise her new album is called Whimsical Romance. Her latest visual effort is for "Next Time", and while it's once again a perfect mixture of pop, jazz, and folk for her signature "Ragstime" style, but there's a twist this time: Sarah plays the part of the "crazy ex-girlfriend", the one who just won't let go.
Who said boy bands are dead? The Gore Boyz come to us from Gastonia, North Carolina as this generation's answer to The Jackson 5 or New Kids On The Block. Brothers Herman, Edwin, and Sean-Michael are ready to bring their irresistible pop to the masses. In "Kisses For The Road", they want love but are more concerned with hitting the road and taking their career to the next level. If you haven't already, now is as good a time as any to get on The Gore Boyz hype train now!
From his former band Law and Order (MCA Records) to DuShane Band, DuShane has a knack for telling gritty, heart-wrenching stories of the American working class in the 21st century. "Alabama Rain" opens with an anthemic yet familiar-sounding intro, but tells a story that quickly gets tragic. But ultimately, it's a song of hope, and the video ends with our protagonist coming home as a hero.
---
That's our list of HIP Picks for this week! What new music videos have you had your eye on lately? Be sure to let us know on Facebook or Twitter what your favorite clip is this week!