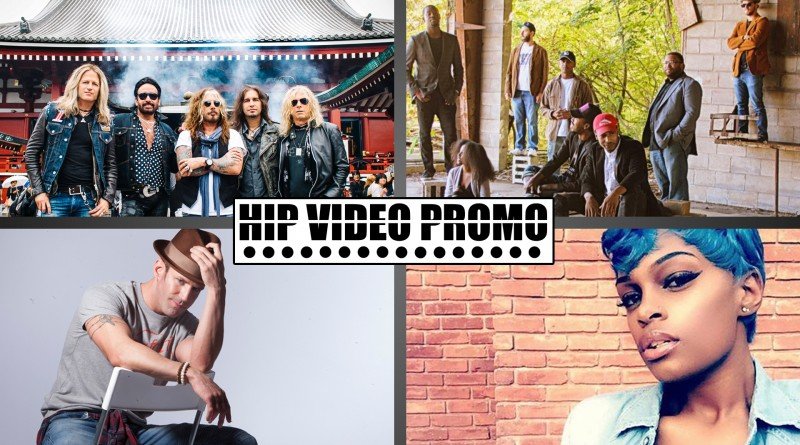 HIP Picks – The Weekly Client Roundup – Tuesday 11/7
It's hard to believe we're already well in to November, and while some corners of the industry are getting ready to slow down for the holidays, we're full speed ahead here at HIP HQ. With a constant stream of new and returning clients with music videos to share, the action never stops. The newest HIP Picks – Weekly Client Roundup video gives you the low-down on some of our current projects, and we'll tell you a little bit about each one below.
Like most rock and roll bands, The Dead Daisies have spent plenty of time on the road. But in between tours they've released a steady stream of music videos and the latest, for "She Always Gets Her Way (All The Same)" is as entertaining as ever: this time, The Dead Daisies are animated! Director Josh Goodswen and animators Monkeyshine Studios bring the band members to life both on stage and off, as frontman John Corabi lays eyes on one woman standing in the front row.
With his new single "Love Dealer", New York City's own Ryan Brahms draws the listener in from the first notes of the synthesizer. The accompanying video- directed by David Montoya and filmed in Cartagena, Colombia- will have viewers hooked as well. Brahms plays a stranger in this coastal city, and finds undeniable chemistry with a local. From overhead shots of the city's architecture to Brahms and his girl, the video is full of incredible views.
The music industry is largely centered in major cities, but sometimes it's those from the smallest towns that dream the biggest dreams. With their video for "Small Town", Kalamazoo, Michigan-based Last Gasp Collective dream big, bringing hip-hop music to a town that wasn't always ready for it. Now, they're ready to take their music and their stories to a worldwide stage, and with such a stellar debut visual, there's nothing that can stop them.
It's rare that an artist has the whole package- from talent to smarts to work ethic- but Imaní Scott has all of that and the confidence of a great leader. She released her debut album An Introduction in October, and is now back with her third single, "Throwing Glitter." Directed by Isaac Yowman, the video for "Throwing Glitter" showcases a variety of crisp visuals where there's no doubt Imaní Scott is the star.
---
That's our list of HIP Picks for this week! What new music videos have you had your eye on lately? Be sure to let us know on Facebook or Twitter what your favorite clip is this week!