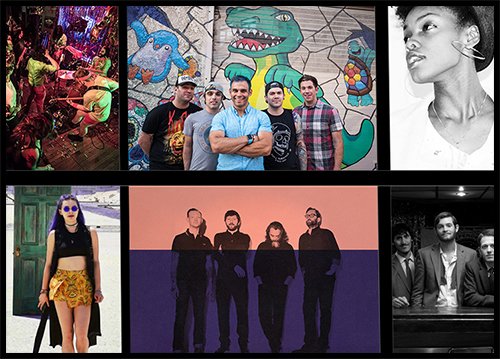 HIP Picks – The Weekly Client Roundup – Wednesday 6/28
It's the first day of summer, and boy are we ready for the summer fun to begin. South River, New Jersey is close enough to New York City and the beach that we get to experience the excitement of both on the regular- could we be any luckier?
During the day though, we're hard at work reaching out to new potential clients, partnering with video programmers, and creating one-sheets and updating our social media. A video from a new artist gives us the chance to introduce their talent to the world, and a clip from an established favorite allows us to be part of an important promotional team. We've gotten to work on a wide variety of videos lately, and there's never a slow day.
To keep you in the loop, here's a round-up of what we've been working on over the past few weeks…
We've had the pleasure of working with Patent Pending several times before, and from the sentimental to the humorous, they never disappoint. Their latest offering is Other People's Greatest Hits, and their mash-up Tiesto's "Wasted" and Aviici's "Wake Me Up" presents soaring EDM melodies to an audience that loves rock and pop-punk. The "Wasted / Wake Me Up" music video shows frontman Joe Ragosta in a paint-splattered bedroom. It's chaotic and colorful and a blast to watch- oh, and it's done entirely in reverse.
Birmingham, Alabama has become a hot bed for all kinds of music, and the Magic City's latest export is The Burning Peppermints. "Don't Try To Lie To Me" is a mix of early 2000s punk and late 90s raw grunge, but the video vibrant. Frontman Jake Wittig, bassist Ahmad Farzad, and percussionist Ryan Colebeck walk towards the viewer, wearing white suits and getting splashed in neon paint.
Tia P.'s talent as a producer, musician, and songwriter is unmatched, and this Inglewood, California native and Howard University graduate isn't content with sitting on the sidelines. "4 Seats from Beyonce" embodies the idea of reaching for the stars, as Tia P. raps about being up close at a Beyonce concert but wishing she was up there performing. The video ends with Tia P. and Queen Bey walking together in celebration towards an arena. Maybe one day, she'll be the one on stage.
It's been years since we've had the pleasure of working with Minus the Bear, but with a signed tour poster hanging in our office, it's safe to say they're an all-time favorite around HIP HQ. "Last Kiss" is the first track on their latest album VOIDS. For the music video, director Dan Huiting envisioned the band performing "in a new, digital world that would be beautifully surreal and also very geometrically pattern inspired." The resulting clip is as dizzying as the song's guitar riffs, and we can't get enough.
Young indie singer, multi-instrumentalist, and producer Meresha has an eclectic sound that mixes influences from Robert Plant to Hayley Williams to Prince to Björk. She has a handful of music videos under her belt already, and her latest, "Enter the Dreamland", is just as enchanting as the rest. From the Los Angeles River basin to a small slice of paradise, prepare to enter the dreamland with this surreal, dreamy, and danceable clip.
From Chapel Hill, North Carolina, folksy, swing-ragtime band Ellis Dyson & the Shambles are here to bring the ruckus. What started as a duo between Ellis Dyson (lead vocals and banjo) and Danny Abramas (saxophone) has since grown to a theatrical sextet that was voted "best local band" by Daily Tar Heel. In their new video for "Circlin' The Henhouse", viewers can dance and swing along with The Shambles, as the band puts on a stirring, foot-stompin' live performance.
Written by Molly Hudelson. Molly is a music blogger, photographer, and Founder / Editor-in-Chief of Circles & Soundwaves. Follow her on Twitter and Instagram.