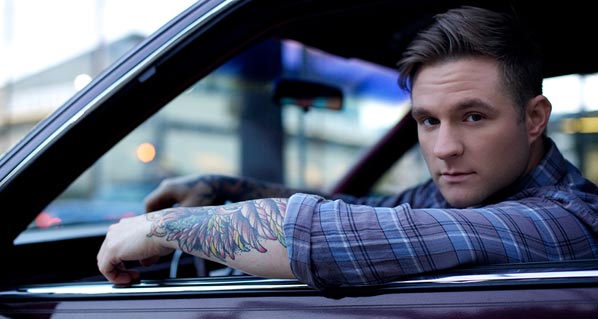 Even when he was a popular contestant on the sixth season of American Idol, Blake Lewis never seemed like a typical participant in a TV talent search. It's not that he didn't belong: his second-place finish demonstrated that he could out-sing nearly everybody on the pop charts. It's that his interests always seemed broader, his musical knowledge deeper, and his sense of humor sharper and more self-deprecating than primetime television usually bothers to accommodate. In short, while most Idol contestants feel like works in progress, Lewis felt like a fully-formed and multidimensional artist. His post-Idol career has reinforced that first impression. Lewis has worked with mainstream hitmakers like Ryan Tedder and S*A*M & Sluggo — but also adventurous underground hip-hop artists Common Market and trance deejay Darude. Portrait of a Chameleon, his latest album, is a testament to his breadth: on it, Lewis draws from funk, jazz, rap, throwback electropop, and even a bit of pop-metal. This is a singer who refuses to limit himself. He goes wherever his talent brings him. And although America already knows how good he is, he makes sure never to take himself too seriously.
"Retro Romance," the new single, extends Lewis's fascination with the sound and the iconography of the '80s.
Here at HIP Video Promo we're thrilled to bring you this music video promotion.