Introducing Jamestown Revival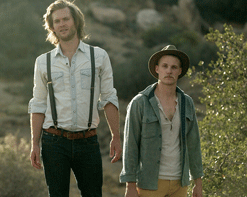 The root of Jamestown Revival is a friendship spanning over a decade. HIP Video Promo is delighted to introduce the new clip "California (Cast Iron Soul)," a tune that will take your breath away with vivid scenery and raw emotion.
From a young age, this duo shared a love for music as well as the outdoors. Influences including Creedence Clearwater Revival, Willie Nelson, The Everly Brothers, and Guy Clark molded the basis of Jamestown Revival's style. Deeply rooted in strong harmonies, the pair merges sounds of classic American rock blended with Southern and Western rock. Check out the full bio here!