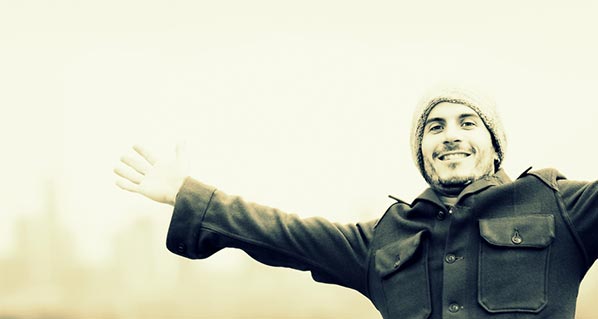 John Zay aims to bring his listeners on an journey. With a message of spiritual evolution through shamanic exploration, his songs create epic climbs through lush sonic landscapes. Growing up the youngest of 4 boys at a house in the suburbs of New York City he was exposed to a wide variety of albums from the 60's, 70's and 80's. He developed his passion for music with groups like Led Zeppelin, Yes, The Beatles, and David Bowie among others. Later his influences diversified including rockers like Alice in Chains, and Soundgarden, the soulful stylings of Seal, Curtis Mayfield and Bob Marley, Drum & Bass from Britain as well as Jazz Fusion and Ambient music. All of these influences and more through a modern slant can be heard in John Zay's current musical stylings.
Over the years John has based his career out of spots all over the globe including Los Angeles, Hamburg, Germany, Portugal, and currently back to his NYC roots. Through his own Activesoundz studio John has had the pleasure of working with artists as diverse as Steve Madden sponsored Rock-n-Sole winner Mehuman Jonson, legendary Angelo Moore (aka Dr. Madd Vibe) of Fishbone recording and mixing his new album The Angelo Show, and even David Faustino (Bud Bundy/Married with Children) recording his new hip hop projects on Old Scratch records. 
For his newest release "Shadows," John has taken his many years of experience and dove headfirst into his early 90′s roots to deliver a hard rocking and melodic gem. Fans of artists like Living Colour and Jane's Addiction will instantly bond with the heaviness of the music and the soaring vocal melodies. 
Click here for the full artist page!