Introducing Joshua Hatkins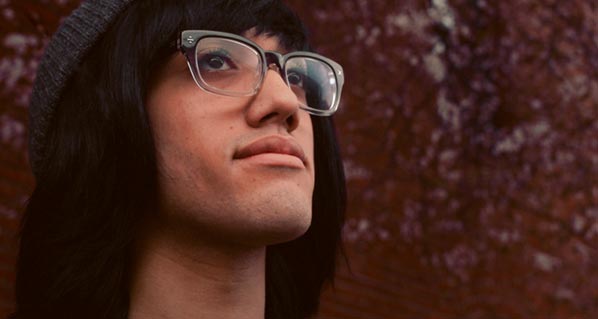 We drank the Kool-aid and you should too. Of course, we're not talking about the Jim Jones style Kool-Aid, but rather the infectious and refreshing sounds of one of hip-hop's great new voices, Joshua Hatkins. Hailing from the bucolic and artistically vibrant community of Portland, OR, Hatkins has blasted onto the scene like a giant pitcher of sweet red liquid blasting through a brick wall.
With a look that is reminiscent of Welcome Back Kotter, and a sound that blends old school with new school, you might think that Joshua Hatkins brings an over the top personality to the table. But in reality Joshua is as modest and laid back as they come. A brief online bio describes it best: "With a flair for the dramatic and an ear obsessed with melody, Joshua Hatkins is ready to make his mark in music." Nothing grandiose or boastful, just an honest description of an honest musical soul.
Speaking of honest and old school, Joshua's new video "Kool-Aid" delivers on those very descriptions. The video literally takes place in an old empty school room and is a no frills look at Joshua as he sweats over the pretty little thing in the seat next to him. Decked out in his 70′s NBA style shorts, white socks up to his knees, and a helmet of hair that would make any man jealous, he pulls no punches and makes his case to the young girl about why he thinks he's her man. If it's standing on the desk, using the chalk board or the projecter, Hatkins will do whatever it takes to get her attention in his own modest way. She's playing it cool, but don't worry, she's clearly charmed and it's only a matter of time before he gets the girl!
Click here for the full artist page!