Introducing Wayne William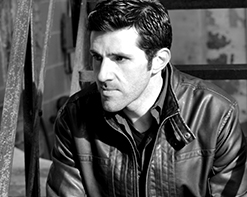 Wayne William is an exceptionally talented Maltese singer/songwriter and music producer.
From his breakthrough album The Parade, HIP Video Promo presents his latest music video "Don't Fade Away."This multi-talented artist began performing professionally at the age of thirteen and fell in love with writing.
Over the years he has become incredibly dedicated to creating and producing his own compositions to perfection. After performing with the Mics and returning home from a UK tour with the former band Castaway, he launched his solo career as an artist. He has taken part in local and international festivals and has performed in concerts across the UK and Malta.
Recently, Wayne and his brother, Richard Edwards, created Battle of the Brothers, benefit concerts for Malta's Puttinu Cares. The charity helps children with cancer get the treatment they need. His new album, The Parade was developed over the course of two years. Wayne not only wrote, recorded and produced the album, but he also launched his recording studio WM Studios in the process.