#MagicMoment: Andy w/ longtime friend, Rob Campanell of Blastro.com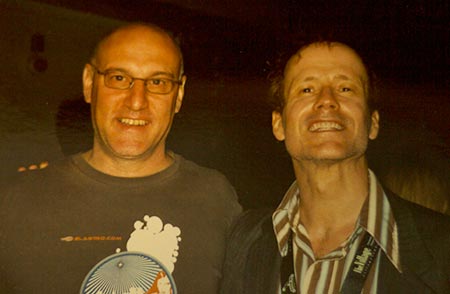 Rob Campanell and Blastro have been cherished supporters of HIP Video from the very beginning and we couldn't be more grateful. Here's Andy taking it all in at SXSW 2009.
By the look of it, I'd say it was quite a good time down in Austin, TX that year.
Cheers to "Rob Camp" and Blastro!