#MagicMoment: Andy w/ Xavier Campos of MTV Latin America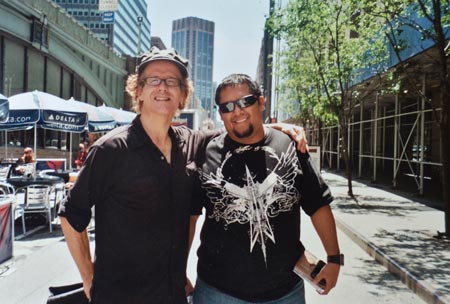 Xavier Campos started his tenure at MTV Latin America the same month HIP Video Promo hit the ground running in October of the year 2000. He's remained a huge advocate of HIP and credits us for alerting him to a number of his current favorite bands for the very first time.
We love Xavier, his passion for music and his tenacity when it comes to fighting hard for the talented up-and-comers. This photo was taken a couple years ago when Andy and Xavier met up in New York City while Xavier was on one of his many promotional jaunts.