Premiere: Bob Mould "I Don't Know You Anymore" via Funny Or Die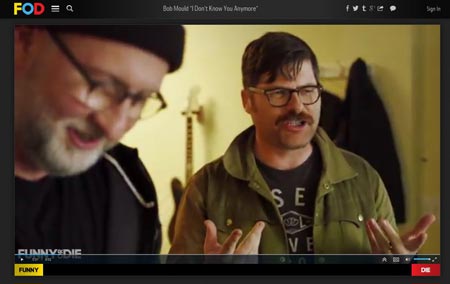 We couldn't be more excited to be working with our friends at Merge Records to help get Bob Mould's killer new video,  "I Don't Know You Anymore," out to the masses. The song is off Mould's new album, Beauty & Ruin, which was released earlier this week and is, as expected, already receiving tremendously positive reviews.
The video got the royal premiere treatment courtesy of Funny Or Die, so prepare for some genuine laughter because it's literally laugh out loud funny. Big ups to Bob Mould and Merge Records for knocking it out of the park.