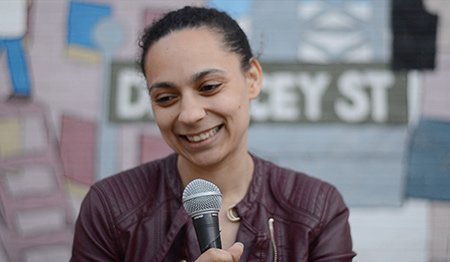 Premiere: Shelita Burke HIP Spotlight
Singer-songwriter/poet Shelita Burke is on the verge of becoming a household name and for good reason. The hard-working, stunningly talented indie folk musician has dedicated her life to music and has already toured across the world numerous times, bringing her unique sound to the people. She's been featured on NPR Music and as a must-see act at SXSW, had a Top 20 Best Selling Album on Amazon and a whole lot more.
We met up with Shelita Burke in NYC to discuss her music video for her latest single"Transfixed".
Check it out below…