PREMIERE: The HIP Spotlight w/ Paula Boggs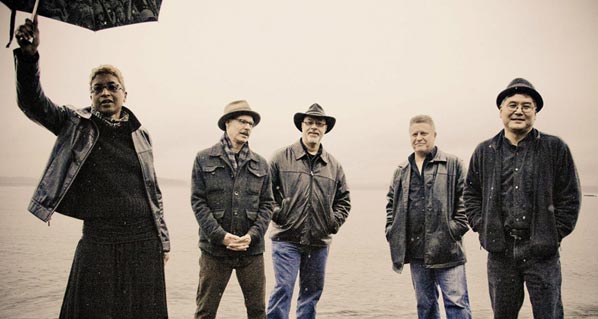 We are willing to bet you've never met an artist quite like Paula Boggs. She is a proud veteran of the United States Army, where she earned Army Airborne wings and a Congressional appointment to the US Naval Academy. She is also a graduate of both the University of California Berkeley School of Law and Johns Hopkins University, and spent much of her professional life as Starbucks' top lawyer.
So how does this translate into a musical career? Boggs, a self-described unabashed patriot, has spent her life traveling the country and world – immersing herself in cultures, and getting enough inspiration to last a lifetime. She has been a singer/songwriter most of her life, and now feels compelled to share her keen observations about life, as well as her passion for music, with the world.
The Paula Boggs Band crafts a collaborative sound they describe as "soulgrass," which is the swagger and emotion of soul mixed with the organic and genuine delivery of bluegrass and folk music. Her current album, Carnival of Miracles, produced by Grammy-winning Trina Shoemaker, is a perfect blend of energy and sparsity. Boggs weaves her soothing vocal delivery and the prolific musicianship of the band into a musical tapestry that tells a brilliant story – one that is relevant to the social & personal struggles that affect us every day.
We recently met up with Paula while she was visiting the east coast to discuss her powerful single, "Carnival Of Miracles"; check it out!