PREMIERE: The Polyphonic Spree "Hold Yourself Up" via NPR Music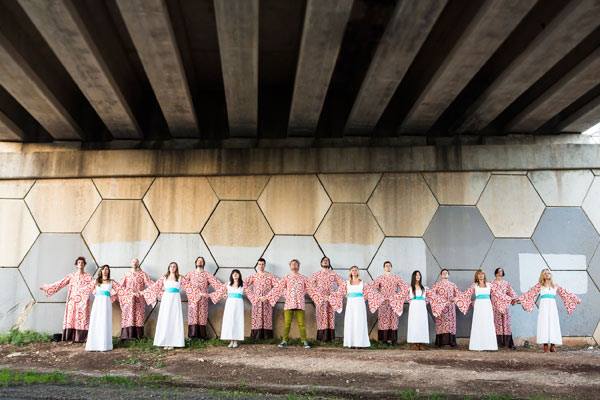 The Polyphonic Spree are many things at once: A band. A choir. An orchestra. A movement. And perhaps most of all, they are a force for good in the world. With strings, brass, guitars, drums, and many voices, this 22-piece "choral rock" group make music that is unabashedly life-affirming, full of hope, and free of irony.
Today NPR Music premiered the collective's long-awaited new single/music video, "Hold Yourself Up," which is off their latest album, Yes It's True (Kirtland Records). The majestic clip was beautifully directed by Justin Wilson.