SOLARDRIVE releases most cinematic music video to date for poignant new single, "Monster"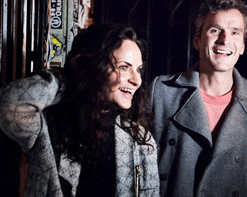 Distinguished actor/director turned musician, Balthazar Getty is without question one of the most passionate and dedicated artists working today.
Perhaps most well-known for his performances in cult classics, Lord Of The Flies, Natural Born Killers and Lost Highway, in recent years Getty began zeroing in on the musical side of his artistic ability, and for good reason. In 2012, finding himself with a burning desire for a platform that would allow him to genuinely express who he is as an artist and an individual, he decided it was time to create something new and deeply personal: his first solo music project.
After obtaining the set-up he needed to make it happen (courtesy of his wife, as well as his close friend, actor Joaquin Phoenix), it was on. After three weeks of pouring his heart and soul into the new project, SOLARDRIVE was born. A mesmerizing and hard-hitting combination of electronic, soul and hip-hop influences, he had developed a sound that's undeniably all his own. He quickly dropped his self-titled debut album, via his own label, Purplehaus Records, and it was extremely well-received. After releasing captivating clips for his exceptionally catchy singles, "Be Alright," "No Drama" & "Lovely" earlier this year, SOLARDRIVE is back with his most striking video to date, for the poignant new single, "Monster."
A spellbinding mixture of artists like Little Dragon, Moby and J Dilla, "Monster" is a surprisingly delicate yet incredibly powerful song about love and the hardship it can bring. The wonderfully down-tempo song is made up of warm and highly-effecting piano samples, soulful organ, a perfectly scratchy Portishead-esque drum beat that sound like its being broadcast straight off a vinyl record, and features gorgeous and heartfelt vocals by singer, Rain Phoenix (Joaquin's sister). "Love is a monster" is the primary hook throughout, and you can't help but relate to what she's singing. The song comes off so incredibly genuine that it can literally move listeners to tears with its heavy-hearted vibe, but you won't want it to end. Click here for the full bio.