The Capsules sign to Saint Marie Records, gear up to release new album, reveal beautiful new video, "Super Symmetry"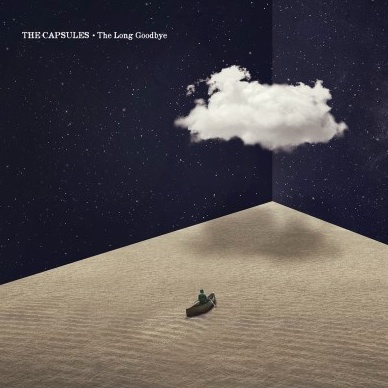 Dallas-based trio The Capsules have been generating substantial attention and praise for their last release Northern Lights & Southern Skies, including their singles "Time Will Only Tell," "Across The Sky," and "Our Apocalypse. Their ethereal and ambient sound has garnered them attention across the spectrum, from TV to video games, and kind comparisons to seminal artists such as Cocteau Twins, Blonde Redhead and My Bloody Valentine, as well as contemporaries such as M83, Chvrches and Phantogram.
Their new full-length upcoming release, The Long Goodbye, unveils the most evocative and experimentally expansive collection of songs yet from the threesome, songs built on rich and deceptively simple rhythms and catchy, harmony-soaked hooks. The Capsules persistently cast warm enveloping climates for the listener to immerse within whilst having their emotions brought to vivacious life, a catalyst that radiates a glorious, hazy beauty upon The Long Goodbye.
Aside from their captivating sounds, The Capsules are also known for their elegant music videos. Created in-house by bassist Jason Shields, The Capsules have pivoted from their formula of slick lighting and dark rooms, and have emerged with a beautifully animated clip of mass industrialization titled "Super Symmetry." Like a massive gear at work, the landscape scrolls side to side in a slow and methodical pace. Lead singer Julie Shields is super imposed over the tips of the gears for the chorus, but the real star here is the sepia toned animation. It all comes together as the perfect compliment to the somber cadence of the song, adding a brilliant new approach to the single-shot video.