The Dirty Lungs WIN mtvU's The Freshmen!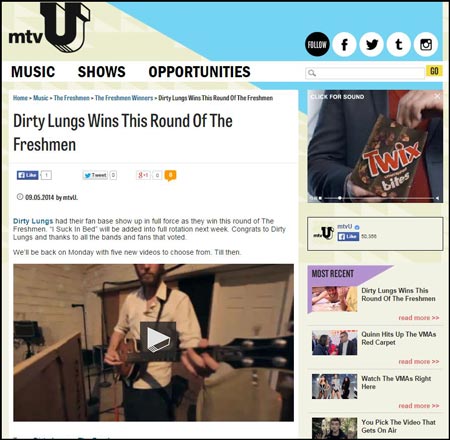 Congrats to The Dirty Lungs for winning this week's The Freshmen!
Their video, "I Suck In Bed," will now be added into regular rotation over at mtvU for  weeks to come, and that most certainly makes our day.
Don't sleep on this great band y'all, or their amazing label, Communicating Vessels for that matter!
Thanks to each and everyone who voted!
FIST BUMP.