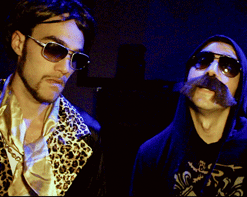 Primo is an indie project composed of two artist/producers/composers hailing from the culturally rich island nation of Dominican Republic. Described as the "true underdog" of pop music, Primo excites and entertains every type of music lover with their contagious demeanor and style. HIP Video Promo is excited to introduce their latest video clip, "Pregame."
These two artistically driven talents are just trying to make it in the music industry, and they're doing a damn fine job doing so. With no formal music training, Primo creates all of their energetic songs from scratch to make songs that are entirely raw and energetic. Their OCD-drive to make good songs, their funny sense of humor and creative videos has "mainstream future" written all over it.
With contagious tracks influenced by EDM sounds, hip-hop beats and classic pop, these producers have been winning the hearts of fans. Primo's songs are sure to tear up any party and turn any normal get together into an epic rage! Check out "Pregame" for yourself to capture what the craze is all about with these non-stop partiers.