World Premiere: Justina "Glitters (Ain't Gold)" via GoodMusicAllDay.com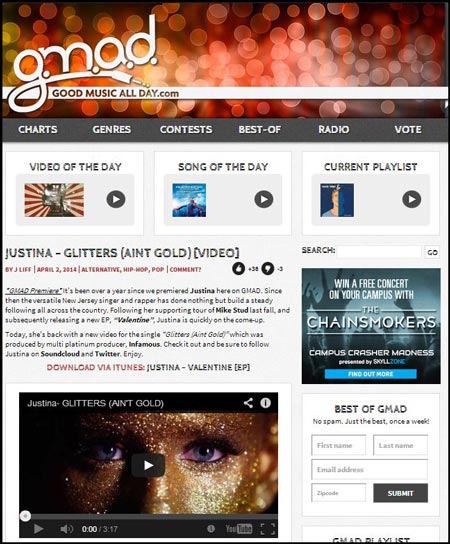 Multi-talented Jersey-based singer/rapper, Justina, continues to prove her mad skills on the mic and unstoppable dedication to her craft. Today she dropped her latest, and perhaps greatest single to date, "Glitters (Ain't Gold)," which is earn a prime spot on your next mixtape.
Promise to hit the road again later this year, 2014 may indeed be the year Justina officially blasts into the mainstream consciousness. That's a bet we're willing to get behind.
Click here for the vid.