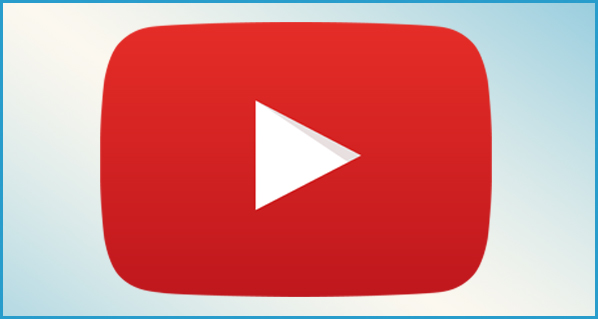 With hundreds of success stories under our belt, we know the frustrations involved in having or securing a respectable YouTube presence. Considering the amount of time and effort that was exerted to make your new music video a reality, we realize it's important that there is a clear strategy in place to promote it properly and connect your current music video with the maximum amount of eyeballs possible on YouTube.
Very recently, with many new YouTube safeguards and guidelines in place, it has now become increasingly more difficult for a video to secure extremely impressive view numbers, unless you use the Google channels. Now more than ever, anyone serious about increasing their video views organically on YouTube need seasoned artist advocates like HIP Video Promo fighting for them and advocating on their behalf.
You need a legitimate, well respected Google partnered company with years of experience in the world of YouTube promotion to be in close contact with Google and work with them to design the most highly effective, strategically targeted campaign possible. Every situation is different, but in every instance a YouTube campaign is a nuanced, highly strategic undertaking that takes into consideration numerous variables including like-minded artists and fans, demographics, day of the week and regional targeting. It's also vitally important that working together, we optimize the YouTube link prior to the promotion with effective hashtags, correct titling, selection of the best thumbnail, engaging written content and a compelling "call to action".
Along with inquiring from you on what you feel your "target audience" is, we would also be asking you what artists and musical entities you feel you're most of a kindred spirit with, what hashtags would be appropriate for this campaign and what countries and territories would we be most likely to encounter new fans. This information is important to us since we want to be targeting your YouTube campaign to get in front of the eyeballs of those music lovers and potential fans that are most in line with your musical aesthetic and most likely to embrace the your current music video. We want tons of "likes", new fans subscribing to your channel and lots of positive comments!
Our month-long campaign, which can be extended on a month-to-month basis, is broken into four one-week intervals. During the first week we will be "testing the waters" so to speak, placing the video on the YouTube online real estate we feel most likely to generate traffic for the "Two Best Friends" video. Our focus from the outset will always seek to secure and generate views from the United States, but as we move forward we can branch out into different sections of the globe where potential fans craving new compelling video content have the opportunity to jump on the Dobolo bandwagon. During the entire process we're keeping a keen eye on the all-important "cost per click", and will consult and have strategic sessions with you as to the best marketing plan needed moving forward each week to achieve our collective goal.
Because we have access to all of the Google analytics, we can then target the music video we're promoting more effectively moving forward. We are also a huge proponent of generating genuine comments from real people, as well as increasing the "likes" of the video dramatically. Our goal here at HIP is to have the entire presentation look as though there is nothing but an organic embracing of the music video happening, with no hints of any sort of extra investments being implemented.
Please keep in mind that we are fully cognizant that any music savvy YouTube fan can almost immediately decipher what videos featured on YouTube have numbers and comments that are visceral, compelling and organic, as opposed to those videos featured on YouTube that have numbers and comments that are nothing but fake, phony and fraudulent. Perception is everything and we will be analyzing the YouTube campaign on a daily basis to make sure that your video never falls into that dreaded, second category!
If you would like to learn more about our HIP Video Promo YouTube marketing push, please call the owner and President Andy Gesner at 732-613-1779 or email him directly at [email protected]. He'll be more than happy to answers any questions or concerns prior to sending a fully detailed proposal to consider, as well as share recent success stories from satisfied clients.
Terms of Services
We encourage our clients to sign a terms of agreement prior to the start of the campaign. Though it has always been our goal to secure the maximum amount of exposure possible for our client's videos, we are merely presenting the video to viewers in a professional and compelling way, and in no way can we guarantee video views, likes, or comments.
[Total: 32 Average: 4.5/5]