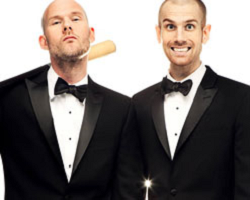 Flashback Friday: Dada Life
November 18, 2022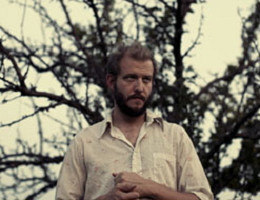 Flashback Friday: Bon Iver
December 2, 2022

New This Week: "Born To Fly" music video from The Dead Daisies, plus new videos from Jane N' The Jungle, Noah Hoffeld, Rixh Forever, Shane Palko and Mannie T'Chawi, and Jim Jacobs
With Thanksgiving just a few days away, all of us here at HIP are full of gratitude for how wonderfully exciting it is to fight the good fight with so many talented musicians! This week, we have seven new music videos from six artists to share. The latest HIP Picks – Weekly Client Roundup is here; take a look at the videos, and learn more about the clips by reading below.
"Born To Fly" Music Video: The Dead Daisies (rock)
The Dead Daisies are a galactic collection of storied musicians, currently comprised of drummer Brian Tichy (Ozzy Osbourne, Whitesnake, Foreigner), lead guitarist Doug Aldrich (Dio, Whitesnake, Bad Moon Rising), and vocalist/bassist Glenn Hughes (Deep Purple, Black Sabbath).  In the video for "Born To Fly" (directed by David Pear), a single from the recently-released album Radiance, they take to the skies… quite literally!
"Raw As A Jewel" Music Video: Jane N' The Jungle (rock)
With over a million streams, support on MTV, and airplay from Matt Pinfield, it's no surprise Arizona rockers Jane N The Jungle making moves and have recently signed to Cleopatra Records. Their debut release on the label is "Raw As a Jewel" (video directed by Raysquared Productions), a ferocious track paired with a clip that displays their fearsome live performances.
"Born For America" Music Video: Noah Hoffeld (singer-songwriter/pop)
Upstate NY singer, songwriter, and multi-instrumentalist Noah Hoffeld is a talented cellist and graduate of Juilliard. Compelled to write about important issues, he makes both his love for his country and his pain at its fractious state manifest in "Born For America", from his album Mobile Home. "Born For America" was created with producer Mark Plati and paired with a video directed by Piotr Redlinsky, a longtime contributor to The New York Times.
"Crazy" Music Video: Rixh Forever feat. Benny The Butcher and Vado (rap)
Born in Queens, New York, rapper Rixh Forever is now based in another musical hotspot: Miami. He has a go-getter mindset, and his top-notch talent has been recognized by Benny The Butcher and Vado – who are featured on his new single "Crazy." The video for "Crazy" (directed by Will C) features scenes captured in Harlem, New York, and "The Bluff" in Atlanta, Georgia, both considered distressing areas to live.
"Blood" Music Video: Shane Palko and Mannie T'Chawi (singer-songwriter)
Pennsylvania guitarist/folk-rock singer Shane Palko has joined forces with Tanzania native spoken-word poet/pianist Mannie T'Chawi. "Blood" is a heartfelt confession and showcase for Palko's instrumental talent. The video (directed by Andrew Larason) features historic footage that was shot by Palko's grandfather on 8mm in the 1960s.
"Fathers" Music Video: Shane Palko and Mannie T'Chawi (spoken word)
Both Shane Palko and Mannie T'Chawi are truth-telling voices, brave creatives willing to ask and answer hard questions – making them natural collaborators. "Fathers" distills many of the themes of T'Chawi's two excellent, acclaimed Ruminations of a Ruined Mind poetry collections. In the "Fathers" video (directed by Andrew Larason), T'Chawi is a commanding screen presence as he delivers his verses.
"Over For Good" Music Video: Jim Jacobs (country)
Raised in Six Nations, Ontario, Canada, Jim Jacobs grew up listening to country music. He moved to Nashville to chase his country music dreams – and once there, met the producer for his debut single, "Over For Good." The video for "Over For Good" (directed by Frank Cabrel) brings the lyrics to life, as Jacobs' facial expressions show just how real the song is to him.