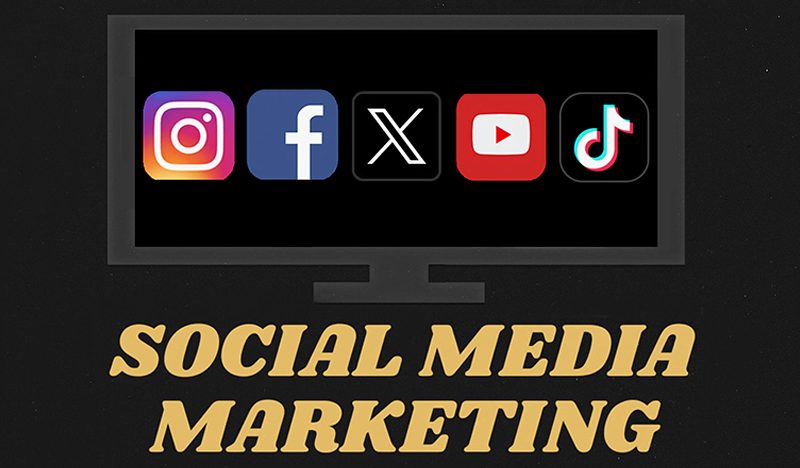 Greetings! My name is Andy Gesner, and I am the owner and president of HIP Video Promo. Over 21 years of fielding questions from talented artists worldwide, one of the most frequently asked questions is, "How can you help me with social media marketing?".
We're all fellow creatives here at HIP. We know how difficult keeping up with all of your social media platforms can be. Managing your social media accounts can be one of the most time-consuming responsibilities for any artist. Posting to your accounts is mandatory to maintain a consistent presence and provide followers and fans with content they really want to engage with. It's exhausting but imperative. Your best strategy, now more than ever, is to make the human connections your competition will not do.
Now, while many of you might approach your social media accounts with keen focus, others don't have the time or the mental bandwidth. Let's face it: you'd rather be doing something else, like creating. We know that your online presence is more important than ever, and we're here to ensure that each of your social media platforms and your YouTube channel are fully optimized to secure the best return on investment for your overall marketing campaign. There are many moving parts when it comes to a promotional campaign, and our number one goal is to make sure our well-oiled machine is working in tandem with yours. Together, we'll create a consistent aesthetic and message for each social media account to make them undeniably professional. First impressions count, and we want yours to be outstanding!
We've developed a user-friendly approach that breaks down the most complicated aspects of each platform into easily digestible bites. We'll provide you with social media knowledge and strategies that will last well beyond the end of your campaign. With HIP Video Promo as your social media marketing experts, our team will be at your disposal throughout the duration of the campaign. Each week we'll touch base via email or Zoom call to discuss your social media-related questions.
Here are the social media marketing services that HIP Video Promo provides:
Having a Zoom call where my team will, in real-time, help you optimize and enhance all of your online properties
Guiding you in crafting the perfect "target list"
Social media marketing to bring genuine, authentic fans to your Instagram, Twitter, Facebook, and TikTok profiles, as well as your YouTube channel
Growing the YouTube view count for your most recent music video or visual
YouTube link optimization
Weekly consultation and conference calls
We've been working tenaciously here to develop strategic objectives to enhance what you're doing online to get the word out. In our campaign, we'll utilize our proven methods and knowledge of how to secure you the best return on investment. Because search engines like Google target specific keywords and hashtags, we can help you use all of these proven strategies (compelling visual content, i.e., your most recent music video, targeted hashtags, correct titling for best SEO, Instagram stories and Reels, overall aesthetics of each platform, implementing an effective call-to-action, YouTube optimization, etc.) to bring lots more genuine fans and subscribers to your online properties.
And for those who might need extra help, here at HIP Video Promo, we've recently begun offering Social Media Management! Watch this video to learn more.
If this all sounds like an answer to a question you've been hoping to figure out, make it easy on yourself! All you have to do is call me. I'm Andy, the person in charge here at HIP, and my number is 732-613-1779. Or, you can email me at info@HIPVideoPromo.com. You can now lean on your new friends at HIP to help you make social media marketing more enjoyable and effective while providing you the return on investment you want and deserve.
Terms of Services
We encourage our clients to sign a terms of agreement prior to the start of the campaign. Though it has always been our goal to secure the maximum amount of social media exposure possible for our clients, we are merely presenting the client to a new audience in a professional and compelling way, and in no way can we guarantee likes or followers.
Rating
Click to rate this post!
[Total: 234 Average: 4.8]