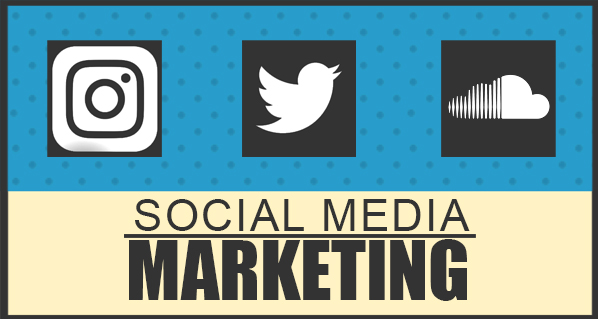 Here at HIP Video Promo we'd embrace the opportunity to help you grow your fan-base and improve your social media presence and Search Engine Optimization (your online resume) moving forward. Now more than ever, an artist or band's buzzworthyness is very much predicated on their online resume (first page google search).
We've found that the best way to attract and secure new fans and keep an artist's social media sites ranking high on search engines is through compelling visual content (your latest music video) and well produced music. What's more, it's all about the human connection. This promotional push helps our clients significantly as it brings an enormous amount of constant positive interaction and dialogue to all of their social media sites. Imagine the buzz and exposure we can generate for you if we were able to optimize all of your social media sites and have your google search looking better than ever, along with bringing hundreds, if not thousands of new fans into your online "tribe", while building your brand, artist name and online footprint significantly.
Here are the Social Media Marketing services that HIP Video Promo provides:
– Having a phone call where my team will, in real time, help you optimize and enhance all of your online properties
– Providing guidance in crafting the perfect "target list"
– Social media marketing to bring genuine, authentic fans to your Instagram and Twitter social media platforms
– Growing your YouTube view count for your most recent music video or visual
– Instagram promotion to secure new fans and followers
– Twitter promotion to secure new fans and followers
– YouTube link optimization
– Improving your current ranking on search engines like Google Search Engine Optimization (SEO)
– Bi-weekly music video programming and online placement reports
– Weekly Social Media Marketing reports
– Weekly Consultation and Conference Calls
We've been working very tenaciously here to come up with numerous strategic objectives to enhance what you're doing online to get the word out, utilizing our proven methods and knowledge of "how to secure you the best return on investment". Because search engines like Google target specific certain keywords and hashtags, we can help you optimize use all of these proven strategies (compelling visual content i.e your most recent music video, targeted hashtags, correct titling for best SEO, Instagram stories, Facebook "see first" button, overall aesthetics of each platform, implementing an effective "call to action", ranking high on specific key words, YouTube optimization, etc) to bring lots more genuine fans to your online properties.
The way I look at it, if we can take some of the very important, yet mind numbing social media responsibilities and marketing pressures off of your plate during this important marketing push surrounding the promotion of your current music video, it will give you the extra time necessary to concentrate on what you do best….. keeping your hands firmly on the captain's wheel of your overall musical world. After an in-depth phone call with our social media team to optimize all of your social media portals and YouTube channel, we will continue to advise you throughout the promotion as to how best present yourself and your musical aesthetic online.
Also please note that at no point during the campaign do we ever post anything on any of our client's social media sites, nor do we ever try to pass ourselves off as the client themselves. We are merely here to optimize your sites and make them the best that they can be, bring new fans into your various social media tents and provide our sage wisdom and expertise to maximize the effectiveness and exposure of your Twitter, Instagram, SoundCloud and Facebook social media portals, as well as your YouTube channel. Keep in mind that "teamwork makes the dream work", so please know we'll be leaning on you to make sure all the new fans we bring your way on social media are responded to, and made to feel "welcome" as a new fan.
We have many goals to strive for during this potential upcoming online marketing push, first and foremost being growing the Instagram followers and Twitter followers. We'll be launching a special direct-to-fan relationship for you, promoting to fans of a targeted, custom audience (fans of like minded artists, bands and musical entities) whose musical tastes are most in line with your musical aesthetic. So if there are established artists, bands and musical entities with fans that you feel would be most likely to embrace your creativity and become your fans, that's who we'll be targeting! These music fans are active social media users who take great pride in discovering new and unique music. No bots, no nonsense.
We're confident that by the end of the five week social media marketing campaign, our efforts will increase the Instagram and Twitter followers substantially with genuine, authentic fans. Each week we can touch base via email or a call to discuss the growth that we've enjoyed up until that point, and how we can continue to build on it.
Please don't hesitate to be in touch if you have any questions about our Social Media marketing campaign! You can call 732-613-1779 to speak directly to the owner of HIP VIdeo Promo Andy Gesner to learn more, or email us at hipvideopromo@gmail.com and we'll respond in a timely fashion!
Terms of Services
We encourage our clients to sign a terms of agreement prior to the start of the campaign. Though it has always been our goal to secure the maximum amount of social media exposure possible for our clients, we are merely presenting the client to a new audience in a professional and compelling way, and in no way can we guarantee likes or followers.
Rating
Click to rate this post!
[Total: 231 Average: 4.8]