HIP Video Promo
was founded in the year 2000 by its current owner Andy Gesner, and over the past 21 years, he and his team have promoted over 4000 music videos from some of the best of the best amongst indie nation, as well as some of the most well-known artists on the music industry landscape. Everybody who works at HIP Video Promo are musicians themselves, and are fully cognizant of what it's like to be in the trenches fighting the good fight in this severely overcrowded music industry. We know what it takes to get the attention and exposure any new compelling band or artist is worthy of, and fight tenaciously on our client's behalf.
The best way to learn about us is to
check out this Musformation interview with Andy Gesner on Hypebot
, the owner and President of HIP Video Promo, and if you have any questions or concerns about the services we provide, please give us a call at 732-613-1779, or email us at
info@hipvideopromo.com
.
Meet The HIP Staff…
Andy Gesner // info@hipvideopromo.com
Owner/President
College: BA / Journalism Rutgers '89
Favorite Music: Talking Heads, Velvet Underground, Elvis Costello, Gary Wilson
Mike Kundrath // mike@hipvideopromo.com
VP of Marketing
Favorite Music: Nada Surf, NIN, The Story So Far, Nas, Every Time I Die, Clams Casino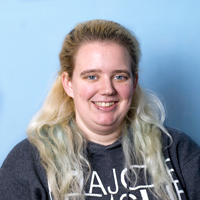 Molly Hudelson // molly@hipvideopromo.com
College: Case Western Reserve University
Favorite Music: Good Charlotte, Angels & Airwaves, WALK THE MOON, A Will Away, A R I Z O N A
Kevin Walters // kevin@hipvideopromo.com
Director of Social Media Marketing
College: Rutgers College
Favorite Music: Tears For Fears, NIN, Incubus, Foo Fighters, Mutemath, Butch Walker
Rebecca Karaman // rebecca@hipvideopromo.com
Marketing Assistant
College: University of New Haven
Favorite Music: The 1975, All Time Low, 5 Seconds of Summer, Halsey, Paramore, The Lumineers
Tarana Parekh

Marketing Intern

College: Rutgers University

Favorite Music: The Killers, Dvsn, Jhené Aiko, Lana Del Rey, and The Neighbourhood