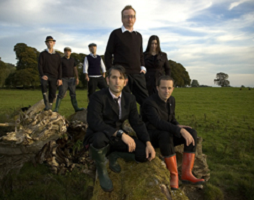 Flashback Friday: Flogging Molly
June 9, 2023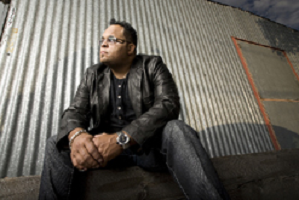 Flashback Friday: Israel Houghton
June 16, 2023

New This Week: "Firepit" music video from Scoville Unit, plus new music videos from J-Will and Appice Perdomo Project
It's always busy at HIP HQ and this week we've got four killer clips to share! The latest HIP Picks – Weekly Client Roundup is here; take a look at the videos, and learn more about the clips by reading below.
"Firepit" Music Video: Scoville Unit (indie-pop)
Formed by college friends Drew Isleib and Gandhar Savur, NJ indie rockers Scoville Unit are here to spice up the monotony of the music industry. "Firepit" comes from their recently released album See What Can Be; the video shows the band spending a night beside the fire, sharing memories and enjoying time with good friends.
"Institutionalized" Music Video: J-Will (hip-hop)
Neo-soul artist and rapper J-Will grew up in Dallas-Forth Worth, TX, and recently relocated to Los Angeles, where he continues to preach his good words. His recent releases have gotten people talking and landed him a performance outside the upcoming BET Awards. With an ethereal beat by Venuz Beats and a black-and-white video directed by Moon Man, "Institutionalized" is your new contemplative soundtrack
"Drum City" Music Video: Appice Perdomo Project (rock/instrumental)
Together, legendary rock drummer Carmine Appice (Vanilla Fudge, the Rod Stewart band, King Kobra) and renowned multi-instrumentalist Fernando Perdomo are Appice Perdomo Project. The animated "Drum City" video is filled with artwork created by Appice along with contemporary artist, painter ED Heck, showing Appice and Perdomo storming through a fantasy landscape of electric skies, pulsing lights, and stratospheric special effects.
"Running Up That Hill" Music Video: Appice Perdomo Project (singer-songwriter)
Carmine Appice has influenced generations of metal, prog, and punk drummers and got himself inducted into the Classic Drummer and Modern Drummer Halls of Fame; Fernando Perdomo straddles Latin music, folk, and hard rock with absolute confidence and a playful sensibility audible in every chord he strikes, on recordings by artists like Rebecca Pidgeon, John Wetton, Todd Rundgren, and Jorge Moreno. Together, Appice Perdomo Project have shared the video for "Running Up That Hill", their version of Kate Bush's art-pop classic.