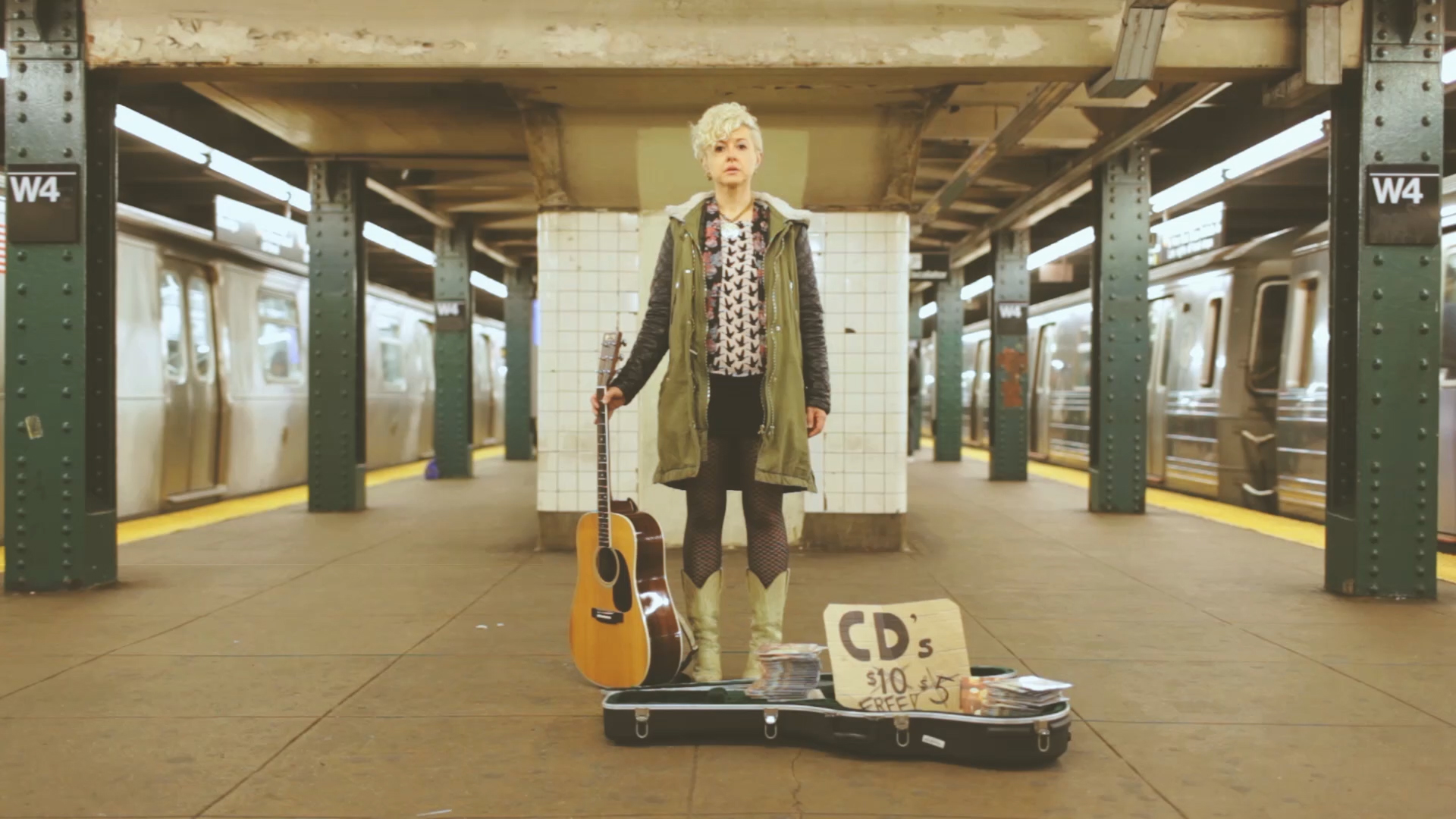 Listening to Cariad Harmon, it's hard to believe that the singer-songwriter spent much of her youth galavanting through the streets of London and dancing until the wee hours of the morning to legendary house and techno DJs at West London's now defunct Club UK. It's not surprising, however, to learn that after the parties were over, Harmon returned home to secretly throw on a Tracy Chapman or Bob Dylan album and strum her acoustic guitar. Being caught between two worlds is a common echo in Harmon's life. She grew up with an English mother and an American father and often struggled with feeling like an outsider in both Countries.
These divergent set of influences have served her well, with the proof being her newest single, "I Wanna Be Famous." A brilliant, concise folk pop number that still manages to have a propulsive beat behind it that gives it the energy and immediacy of the dance hits she grew up listening to. The accompanying video is a beautifully shot and darkly comic series of vignettes that create a powerful narrative about the difficulties of following dreams and the universal hunger for fame and notoriety, so present in our social media-savvy culture.
Harmon, along with director Scott Gordon Bleicher (VH1 soul, Scruffy City Film & Music Festival) shot the entire video in true indie/guerrilla-style in and around New York City. Locations span from the West 4th Street subway station, to a friends kitchen in Greenpoint, to an old Bushwick Laundromat where the two friends arrived unannounced one Sunday morning and quietly set up a single camera while customers around them raised some eyebrows and got on with their weekend chores.
Check it out HERE via BaebleMusic.com!