Builder Of The House WIN mtvU's The Freshmen Contest!
October 30, 2015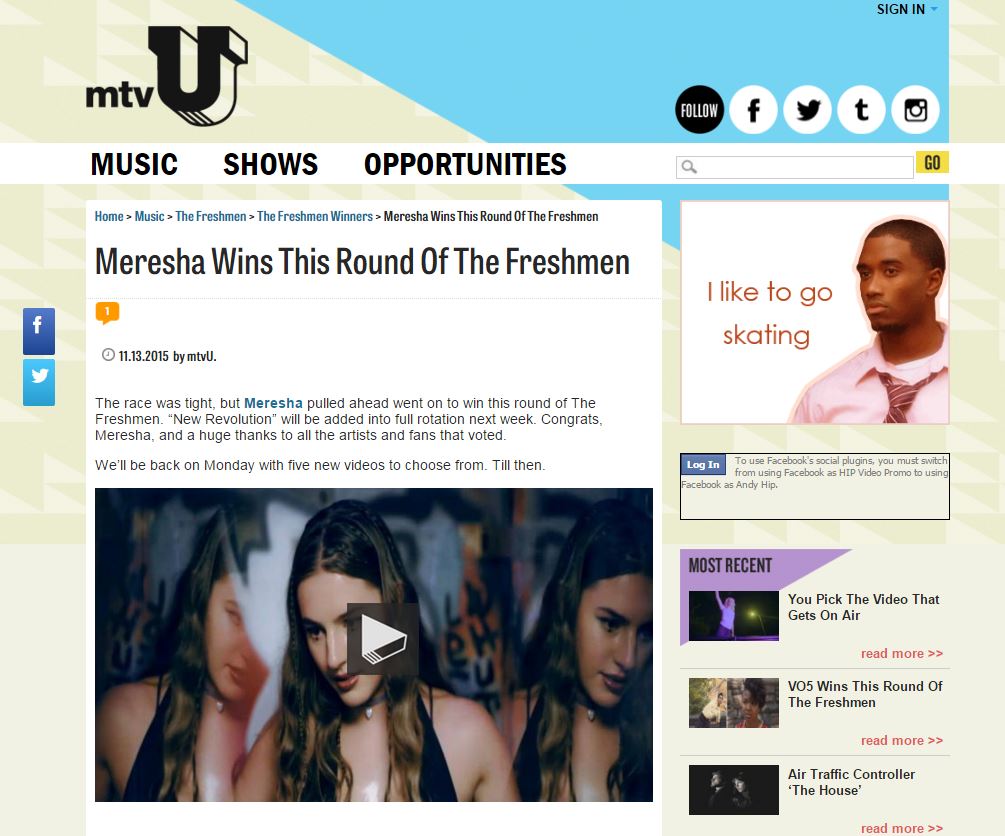 Meresha WINS mtvU's The Freshmen!
November 13, 2015
A few weeks ago we were lucky enough to meet up with rising Jersey City-based pop/hip-hop artist Rooky here at HIP HQ for an interview about his brand new single, "Live Forever" – it was a total blast.
Check it out!