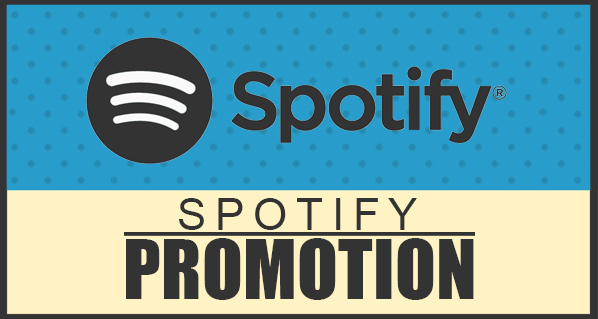 Thanks for considering HIP Video Promo to help you secure the exposure and attention on Spotify that every independent artist and band desires.
Spotify leads the streaming market with over 130 million paid subscribers and over 286 million active users in over 80 countries. With over 2 billion playlists owned and operated by everyday users, brands, independent curators, official curators, and the millions of algorithm based playlists that reset weekly, securing spots in organically active lists has become increasingly important for any artist's career. These days your "audience" is gauged not only by your social media presence, but by your popularity (and streams) on Spotify.
HIP Video Promo proudly offers custom targeted Spotify playlist marketing. As with Music PR and music video promotion, securing the attention of independent Spotify tastemakers isn't so easy. It requires continuous research, establishing and maintaining strong relationships with reputable curators with real audiences eager to discover new music. As with all of our promotional services, your team at HIP is constantly putting in the work. With a strong song and a solid, sturdy foundation in place, HIP Video Promo can greatly increase the likelihood of earning coveted playlist spots and increased exposure on Spotify.
So how does it work? If we are confident your music meets the quality standards and has a strong chance of performing well, we'll be ready to move forward with the campaign. With our persistent effort, you'll be added to at least ten playlists (often quite a bit more) and your streams will increase significantly, all while gaining potential new fans across the globe. We work closely with our clients to ensure they're happy with the results and are provided a strong return on investment.
The user curated playlists we will work to secure you placements on will typically keep your song placed for at least one to two weeks, often one month (30 days) and potentially longer. Keep in mind that just because a playlist cycles your song out after one month doesn't necessarily mean your streams stop in all cases.
The objective of the campaign is to not only get you on great playlists and secure your song more streams than prior, but it is to, in the long run, also get you to a point where the song get on Spotify's radar with their algorithm and closer to adding you to recurrent rotation.
Please don't hesitate to be in touch of you have any questions about our Spotify marketing campaign. You can call 732-613-1779 to speak directly to the owner of HIP Video Promo Andy Gesner to learn more, or email us at info@hipvideopromo.com and we'll respond in a timely fashion.
Terms of Services
We ask our clients to sign a Terms Of Service agreement prior to the start of the campaign. Though it has always been our goal to secure the maximum amount of playlist adds and streams possible for our client's songs, we are merely presenting the song to playlist curators in a professional and compelling way, and in no way can we guarantee playlist adds or streams.
Click to rate this post!
[Total: 204 Average: 4.8]