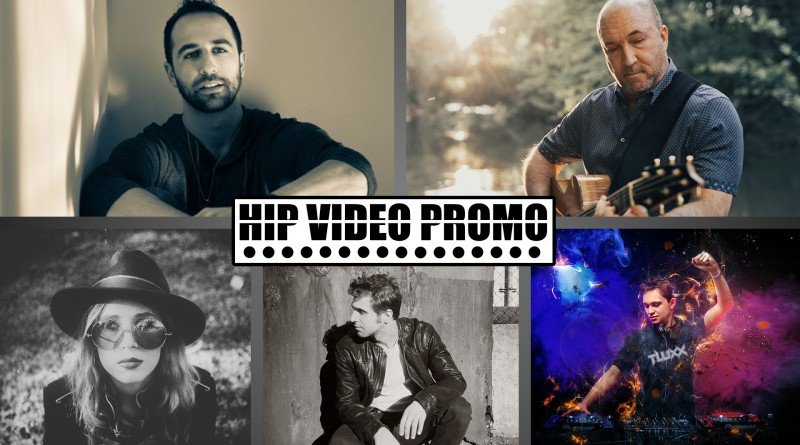 HIP Picks – The Weekly Client Roundup – Tuesday 10/31
Happy Halloween! While the office is as busy as ever, we'll all be taking the time to celebrate tonight by dressing up and getting our fill of candy and scary movies. But it's business as usual for the most part, and we've got plenty of new videos to share with you this week. The newest HIP Picks – Weekly Client Roundup video gives you the low-down on some of our current projects, and we'll tell you a little bit about each one below.
Massachusetts-based artist My Silent Bravery has a knack for conveying emotions and tugging at our heartstrings with his songs. His latest single "Girl You Think You Know" features a string accompaniment to his acoustic guitar, and tells a story of a girl that's self-conscious yet entirely caught up in the instant gratification of social media. The video features actress Livy Poulin who appears flawless but struggles deeply with body image and ultimately, the clip portrays an important message of vulnerability and self-empowerment.
Anana Kaye made her way to the USA from the Republic of Georgia, and she and Irakli Gabriel are an eclectic duo who are no strangers to adventure. Featuring lyrics by Freddie Stevenson, their new single "American Smile" is a wistful look back in time on a man in search of the American Dream. The video for "American Smile" features paintings by Georgian painter Esartia that were created specifically to follow the story of the song, as Anana perfectly emotes every word.
Adam Silvestri grew up in the Boston hardcore and punk scene, but like many who come from that world, as he grew older he found himself drawn towards other styles of music. With his current project Radiator King, he's toured the country extensively and released three studio albums. "The Guns You Pawned" comes from his latest album, A Hollow Triumph After All, and shows the authority and complex emotion that a lyricist of true DIY work ethics can portray. The song is Americana at its best, a sonic lovechild of punk and blues and the video- shot entirely in black and white, as Silvestri plays guitar around a fire- emboldens that concept.
With the mantra "real music for real life", John Tracy brings a refreshing calmness and profound connection to listeners through his music. Following "Midnight Moon" from this summer, he's back with his rendition of the Christmas classic "Silent Night." Tracy's original take on this holiday classic is one that is sure to be loved by both secular and religious folk, and with a true holiday miracle, the video is sure to move you as well.
From the Albuquerque suburbs to Los Angeles, TLUXX is on his way to becoming a major player in EDM. But music wasn't always in the cards: growing up, he had hopes of playing professional baseball, before a major health scare that required surgery and left him with PTSD. When he reached a dark abyss, he discovered the power of electronic music and has since gone from basement demos to the west coast club scene. "Round and Round" features vocals by Alina Renae alongside a fist-pumping beat, as the video follows its main character on a merry-go-round. "7th Angel" is a powerful track dedicated to friends he'd lost to suicide, and the music video shows a dancer translating the meaning through movement.
---
That's our list of HIP Picks for this week! What new music videos have you had your eye on lately? Be sure to let us know on Facebook or Twitter what your favorite clip is this week!