Introducing Early Morning Rebel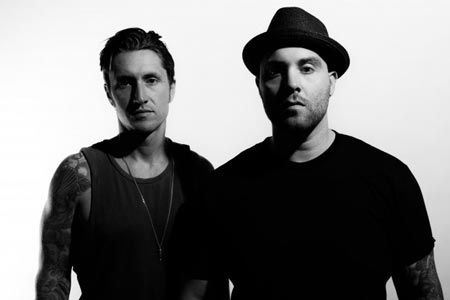 LA's Early Morning Rebel is one of those artists that not only delivers music that you'll feel in the pit of your stomach, but also shows a slick back for all of the other elements of a beautiful visual presentation, mixing music, film, art, and fashion all in one offering.
Early Morning Rebel gained their greatest level of attention when their song "Life Boat" was featured in Grey's Anatomy, prompting People Magazine to say "It's easy to hear why this LA band's aching ballad has provided a salve on Grey's Anatomy." Soon afterwards the band was invited to perform at fashion weeks in New York, London, and Paris, making fans of Kirsten Dunst, Orlando Bloom and Drew Barrymore. They also grabbed more positive press from Details, BlackBook, and Vogue Italia, among others.
This is a band that won't bash you over the head with volume and angst, but rather use quiet and silence as their most powerful tool. Their new EP, Life Boat, spends a good duration on the lower end of the decibel spectrum, creating emotion and anticipation along the way. When the songs do peak and reach their apex they have audiences eating out of the palm of their hands.