Watch: Taylor James "Good News"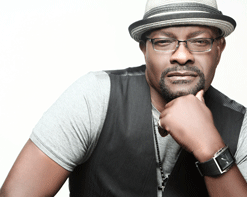 Taylor James is a contemporary artist that blends elements of hip-hop, gospel, R&B, and soul to create lasting songs that empower and unite. HIP Video Promo is pleased to introduce James' astounding new music video that captures the unique style of this premiere artist.
Hearts of Gold Records is an independent record label that focuses on delivering timeless music to their audience, and Taylor James is just the right candidate. Their artists are true musicians devoted to their craft; they are intent on creating songs that become part of the fabric of every day life. Taylor James' music is just as unique as the fans of Hearts of Gold Records. His music is a blend of all types of powerful genres, and his music uniquely shows this.
Fusing gospel and contemporary R&B genres, Taylor James has a timeless and classic way of sharing his love of music through the messages of his songs. He has created masterpieces that have the power to live forever, and fans of these genres do not walk away empty handed—they walk away with something more to believe in, and Taylor James' most recent music video "Good News" exhibits these exact notions.