Tay Allyn has a message to her haters in song form!
September 4, 2013
World Premiere: Arborea "After The Flood Only Love Remains" via BaebleMusic.com
September 9, 2013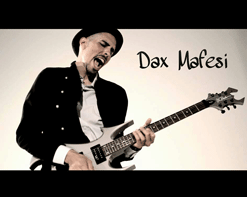 When we brought you last year's video for "I Love Chocolate Girls" by Dax Mafesi, we knew were introducing you to an artist that was fearless and exciting when it came to making music that pushes the envelope but also is all about having fun! Born in Miami and now residing in Los Angles, perhaps it's the beautiful weather and the beautiful women, but it's clear that Dax exudes uplifting music and feel-good vibes. Dax mixes all the best elements of funk, rock, and soul and spits out tunes with titles like "Moves Like James Brown" and "Funk in the Hustle."
"I Love Chocolate Girls" was an unabashed declaration of his love for ladies of a particular hue, and was a big hit amongst our programmers with its over the top grooves and dance moves and a bass line that would make James Jameson proud! For his new video for "Happy Times Party Supply" Dax takes a decidedly more serious, but equally groovy and funky, approach. The song is carried by a clavinet groove and an approach to the six string that would make Prince proud. Check out the B.C. Rich guitar Dax is rocking, it's as unique of an axe as we've ever scene!