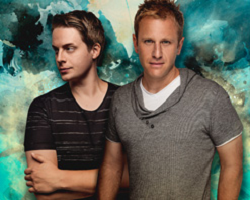 Motivation Monday – Tritonal
January 17, 2022

How can I get my music video on CMT?: Country music promotion tips
January 19, 2022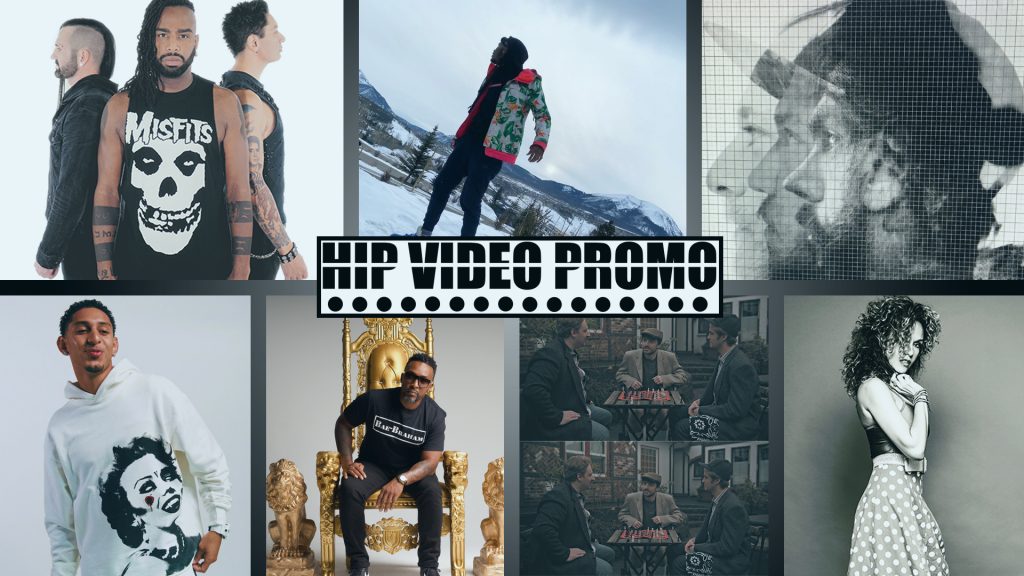 New This Week: "Standing My Ground" music video from The Veer Union, plus new music videos from Tommy Stoner, Antagonista, Chace, KO, Summer Rain, and Estani Frizzell
It may be snowing outside, but inside HIP HQ, things are heating up with seven killer new music videos! The latest HIP Picks – Weekly Client Roundup is here; take a look at the videos, and learn more about the clips by reading below.
"Standing My Ground" Music Video: The Veer Union (Hard rock/metal)
Coming from Vancouver, BC, The Veer Union have sold over 150,000 albums with millions of streams, and nearly a dozen songs on the Billboard charts. "Standing My Ground" is their latest song, harnessing the struggle of people overcoming adversity in moving past their mistakes. It's paired with a beautifully simplistic video (directed by Julien Bouffar
"Sturdy" Music Video: Tommy Stoner feat. Ferregamo & Ghee Boe (Rap)
Born and raised in Atlanta, Tommy Stoner has produced for Young Thug, Rocko, Cyhi The Prynce, and more. He came out with his first pop album, Youforia, in 2019 and now, keeps improving his rapping, singing, and beat-making abilities. The world is primed for a Tommy Stoner takeover, and it's happening with "Sturdy" feat. Ferregamo Swave and Ghee Boe. The "Sturdy" video (directed by Adrien R. Williams) shows that he's totally in his element when performing.
"Indigenous Geometry" Music Video: Antagonista (Indie-rock)
NYC – and especially Brooklyn – has one of the most competitive music scenes in the country, full of countless amounts of talent, and Antagonista are one of the most exciting outfits in the city. "Indigenous Geometry", which follows Salted-Over Stardust, is offbeat, intense, committed, abrasive, and poised. Singer Sean Davenport is at the focus of the "Indigenous Geometry" video (directed by Christian Motos), as he spends most of the video cornered, smiling at the camera.
"Up 2 You" Music Video: Chace (Rap)
R&B artist Chace thrives with poetic storytelling and creative direction, writing about everything from following your dreams to surviving heartbreaks. His new video "Up 2 You" (directed by Zae G. Films) is a continuation of the storyline laid out in the 2020 single "Wrecklyss", capturing how he tries to ease his pain.
"House Party" Music Video: KO (Singer-songwriter)
Huntsville artist KO grew up singing gospel music with his sisters before teaching himself to produce, arrange, and edit music on his own. He released his first R&B album Addendum in 2015 and has performed at Alabama's largest festival, Annual Bay Fest. "House Party" is a feel-good track, straying from R&B's typical dark, heavy subjects for a carefree, catchy vibe. In the "House Party" video (directed by Kenn Orr), KO invites the viewer to a killer house part
"Leave This Town" Music Video: Summer Rain (Pop-rock)
Summer Rain emits a pop/folk-rock sound appealing to all ages. Their latest single "Leave This Town" explains how their quiet hometown of Qualicum Beach, Vancouver Island, has held them back. Directed by Logan Hale, the "Leave This Town" video features the humor and oddball acts of artists like The Beatles, as the band members dress up as old geezers, 60 years ahead of time.
"Tell Me Why" Music Video: Estani Frizzell (Pop-rock)
Austin, TX artist Estani Frizzell straddles styles gracefully. She's here to elevate, illuminate, and entertain on songs like "Tell Me Why", which blends Caribbean sunshine, sophisticate jazz, and modern, grown-up pop. Frizzell is the master of ceremonies in the "Tell Me Why" video (directed by Estani), surro