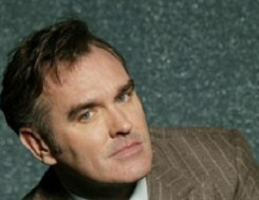 Flashback Friday: Morrissey
December 23, 2022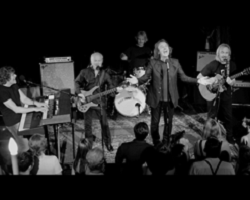 Flashback Friday: The Zombies
January 6, 2023

New This Week: "Sunday Afternoon" music video from Mychael Gabriel, plus new music videos from Major Spark, The Cofields, Kool & The Gang, Betty Beata, and Greg Hoy & The Boys
Happy Holidays from all of us at HIP to you! We are sharing six more music videos to close out 2022 and what a great variety we have in store!  The latest HIP Picks – Weekly Client Roundup is here; take a look at the videos, and learn more about the clips by reading below.
"Sunday Afternoon" Music Video: Mychael Gabriel (psychedelic/pop)
Drawing from his godfather Prince and his aunt Sheila E, Mychael Gabriel is a composer, lyricist, producer, engineer, and multi-instrumentalist all rolled into one. The Minneapolis artist is now sharing the video for "Sunday Afternoon" from his album Genesis, which he directed and stars in alongside a mysterious, veiled woman.
"Birds Aren't Real" Music Video: Major Spark (indie/rock)
Boston band Major Spark are a transmogrifier of sound, taking a wide range of sensational influences: Hendrix, Black Angels, Rihanna, Sofi Tukker, B-52s, New Order, The Shins. In their new video (directed by Phil Stevenson), they're spreading the word about the "Birds Aren't Real" movement, begging the question: which animal will the government replace next? The retro clips (including footage of live birds – remember them?) beckon back to a time of "big brother" authority and oversight.
"Royalty" Music Video: The Cofields (hip-hop/gospel)
Calvin Cofield and Kimberly Rice-Cofield, performing together as The Cofields, draw strength from their relationship and faith in every musical release. Combining hip-hop, gospel, R&B, and contemporary pop, "Royalty" (video directed by Raymond Anderson aka The Film Goat) extends their mission beautifully – and celebrates receiving the promise of parenthood with their daughter, Royalty Cofield.
"Let's Party" Music Video: Kool & The Gang (dance/R&B)
Since their origins in the early '70s, whenever people have gathered, legendary NJ hip-hop, dance, and R&B group Kool & The Gang have been there. Their newest release "Let's Party" calls back to "Spirit Of The Boogie", which was just one of 25 Top Ten R&B singles in the band's discography. The song and video also feature singer Sha Sha Jones – the first woman to share lead vocals on a Kool & The Gang track – as everyone at this party dances to moves choreographed by longtime collaborator Christina Berry.
"My Favourite Time Of The Year" Music Video: Betty Beata (holiday/Christmas)
Born in Hungary to a family of musically-inclined Romani gypsies, Betty Beata quickly took to music herself. "My Favourite Time Of The Year" features production by her husband, Berklee-trained smooth jazz maestro Dave Sereny. The song will be featured in the BET film A Miracle Before Christmas, and the accompanying music video (directed by Jeremy Hodgkinson) shows Beata regaling as the queen of Christmas in a winter wonderland.
"Everybody Wants To Be Somebody" Music Video: Greg Hoy & The Boys (indie/rock)
The poster children for consistent, sustained promotion, Greg Hoy & The Boys are closing out a killer year with "Everybody Wants To Be Somebody." Paired with a video filmed at their practice space in Berkeley, California and complete with meticulous "Chroma Key/ Kodachrome" lyrical graphics, the song and video are here to remind us all: don't try to be somebody you are NOT!