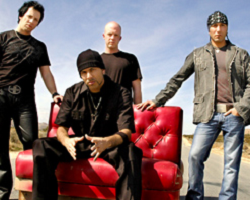 Flashback Friday: Pop Evil
April 21, 2023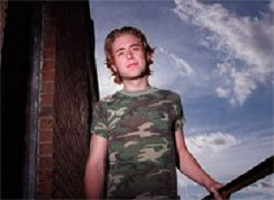 Flashback Friday: The Rocket Summer
April 28, 2023

New This Week: "El Rey del Timbal" music video from Sheila E. ft. Gilberto Santa Rosa, plus new music videos from Bruce Sudano & Valerie Simpson, Sp8ce Owl, and BlueNevada
No matter where in the country – or the latest HIP Picks – Weekly Client Roundup is here; take a look at the videos, and learn more about the clips by reading below.
"El Rey del Timbal" Music Video: Sheila E. (mambo/Latin dance)
Paisley Park's queen of percussion Sheila E. has played with Prince, Lionel Richie, Marvin Gaye, and more, and now has an outstanding solo career to boot. "El Rey del Timbal" features Gilberto Santa Rosa, a.k.a. Puerto Rico's "Caballero de La Salsa"; they both received the Lifetime Achievement Award at the Latin Grammys in 2021. The video (directed by Peter Michael Escovedo) shows the duo surrendering to the sal
"Two Bleeding Hearts" Music Video: Bruce Sudano & Valerie Simpson (singer-songwriter)
With a career spanning six decades, Bruce Sudano is a magnetic presence. He's made a name for himself with solo projects and bands such as Brooklyn Dreams and Alive N Kickin', and he's written songs for stars like Michael Jackson, Dolly Parton, Reba McEntire, and Donna Summer. Sudano collaborated with Hall of Famer Valerie Simpson (of Ashford & Simpson) for "Two Bleeding Hearts", a masterclass in the journey from heartache to hope & healing paired with a video directed by Becky Yee.
"The Underside of Yesterday" Music Video: Sp8ce Owl (electronic)
2017 marked the beginning of Sp8ce Owl's musical career, and in the years since he's connected with listeners across the globe – and throughout the universe – with his ambient electronic sounds. He's now returned with "The Underside of Yesterday" off his new album, The Other Side of The Atlantic. The video (which he directed with Michael Perlmutter) transports viewers to Paris, visiting iconic locales in modern day and yesteryear.
"How Do You Feel" Music Video: BlueNevada (rock)
From the hills and fields of Frederick, MD to the shores of Ocean City, BlueNevada are jamming out with rock riffs and five-part harmonies. Brothers Shannon and Dusty Corbin are back with "How Do You Feel" from the Moonlight Melon EP. Paired with a video directed by Roosevelt Harris, Jr., it's a psychedelic-rock call to arms.