HIP Picks: New Videos from Shiadanni, Greg Hoy & The Boys, and more | 4/22/2022
May 3, 2022

We offer Spotify playlist pitching!
May 4, 2022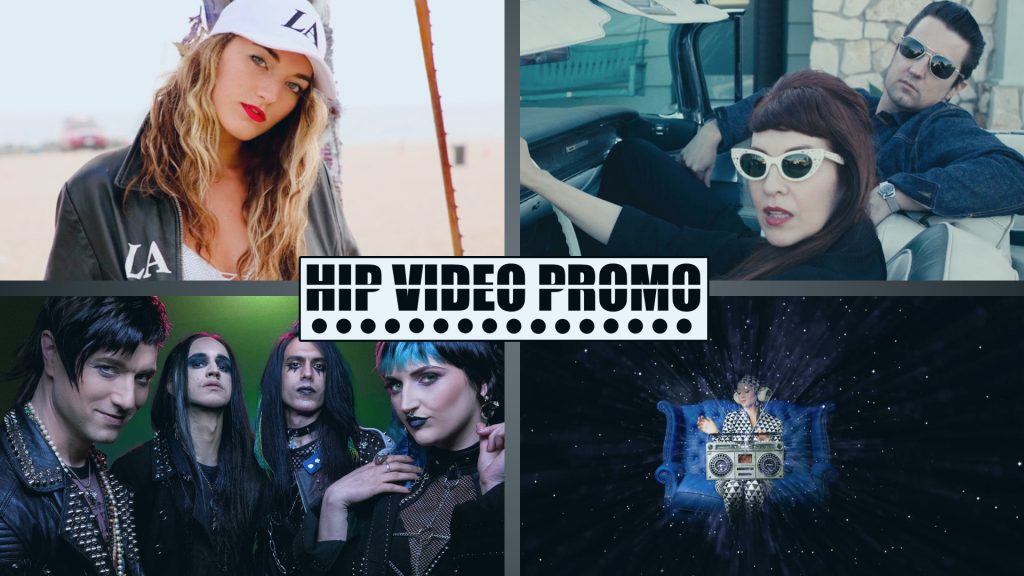 New This Week: "Azucar" music video from The Roughhousers, plus new videos from Makes My Blood Dance, LA Laura Paris, Sp8ce Owl
From East Coast to West Coast, to Europe and outer space, our newest batch of videos come from clients all over the universe. The latest HIP Picks – Weekly Client Roundup is here; take a look at the videos, and learn more about the clips by reading below.
"Azucar" Music Video: The Roughhousers (children's music/alt-country)
Iconic voice actress Grey DeLisle (known for roles in The Fairly OddParents, Scooby Doo, and many more!) has joined forces with in-demand rock-n-roll artist Eddie Clendening (who's worked with greats like Scotty Moore, James Burton, and Pat Cupp) for The Roughhousers, a "kid band for adults". Their new song "Azucar" is a sticky, sweet anthem all about dessert, and it's paired with a video directed by Neuman Mannas.
"Together Apart" Music Video: Makes My Blood Dance (rock/goth)
Brooklyn band Makes My Blood Dance combine the best of metal and disco – grand, theatrical gestures, outsized personalities, and plenty of musical and lyrical color. Their new single "Together Apart" comes from the rougher end of their spectrum of sound, and the video (directed by singer Evan Russell Saffer) is full of surprises, with plenty of heat to come.
"Kissing Boys" Music Video: LA Laura Paris (pop/dance)
Hailing from Brussels, multi-talented artist LA Laura Paris began her musical journey at 5. Music is her favorite form of self-expression, and she takes inspiration from the electro-pop scene that fills nightclubs. Her latest song "Kissing Boys" shows her radiating beats and angelic melodics, and the video (directed by LA Laura Paris and Marco Bollinger) harnesses the euphoric feelings of kissing.
"70s Somewhere" Music Video: Sp8ce Owl (dance)
Mysterious electronic artist Sp8ce Owl first shared his music with the world with his debut EP A Future's Past in 2021, followed by the full-length album A Room Without Walls. Now, he's released "70s Somewhere" from the most recent Quantum Fluctuations EP. The song takes us back with groovy synthesizes and catchy electronic drum beats, matched with a psychedelic animated video.