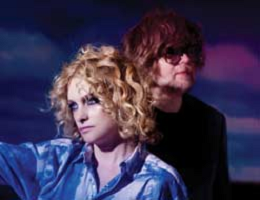 Flashback Friday: Goldfrapp
May 5, 2023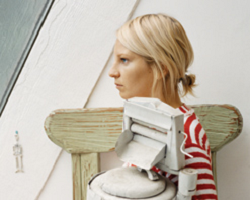 Flashback Friday: Sia
May 12, 2023

New This Week: "M4U" music video from The Rocket Summer, plus new music videos from Intruder 424, Isaac Watters, and Todd Curry
The weather is getting warmer and things are heating up with this new batch of music videos! The latest HIP Picks – Weekly Client Roundup is here; take a look at the videos, and learn more about the clips by reading below.
"M4U" Music Video: The Rocket Summer (indie pop)
Bryce Avary of The Rocket Summer has never discarded a single good idea, building on each artistic success and refining his vision with each album. "M4U" – a centerpiece of the upcoming album SHADOWKASTERS – is a wild, gleeful, joyous, unpredictable ride. Nicky Parks directed the video, which features footage that Avary filmed himself while in the studio.
"Devil In Your Crown" Music Video: Intruder 424 (rock n roll)
From their hometown of Toms River, NJ to cross-country tours, Brothers Pete & Chris Biggiani of Intruder 424 are poised to pass along the torch of the rock greats they emulate. In their new release "Devil In Your Crown", they craft an atmosphere of devilish power. The video (directed by Alex Kouvatsos) sees Pete and Chris rocking out on a soundstage bathed in crimson lights.
"All I Need" Music Video: Isaac Watters (singer-songwriter)
Rock singer-songwriter Isaac Watters heads to Pipes Canyon, near Joshua Tree National Park in the California desert in the luminous clip for "All I Need." Directed by Aaron Caleb Eisenberg, the clip takes viewers on a journey with Watters – where, at the end, he's made it to the top of a mountain, coffee cup in hand.
"Transitions" Music Video: Todd Curry (gospel)
Taking the reins from his father, Bishop C.L. Curry, as a pastor of St. Peter, The Rock Inc., Gospel artist Todd Curry has transformed the church's presence in the local community. After a series of releases with his backing group, Focus, Curry is sharing "Transitions." The song offers compassion, encouragement, and guidance to those navigating stormy waters.