HIP Picks: New Videos from Samantha Gibbs, Albert Cummings, and more | 7/8/2022
July 20, 2022

How to find a good visual content production company
July 21, 2022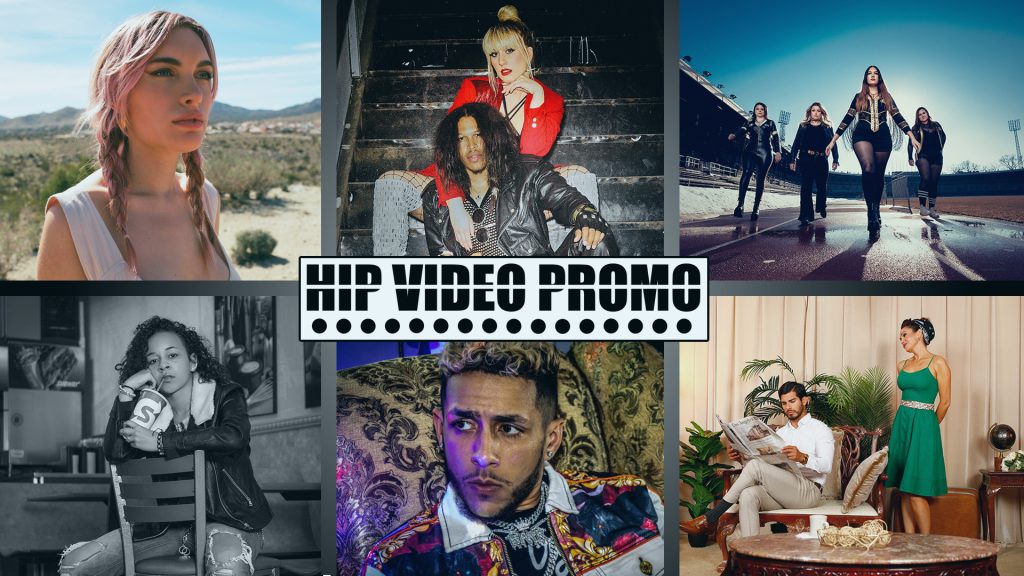 New This Week: "The Real You" music video from Nya, plus new videos from WHOAA, Thundermother, TheBabyDon, Alpha Hugo, and Estani
Temperatures are scorching, so we're staying inside with the air conditioner and plenty of brand new music videos blasting! The latest HIP Picks – Weekly Client Roundup is here; take a look at the videos, and learn more about the clips by reading below.
"The Real You" Music Video: Nya (pop)
Nya's new track and video "The Real You" marks a major milestone in her career: it reached #20 and #26 on the Mediabase and Billboard Adult Contemporary charts, respectively. The sentimental, black and white video (directed by Ira Chernova) shows Nya starting to heal and move on from a long-gone relationship.
"Saturday Fun" Music Video: WHOAA (pop)
WHOAA is a new musical duo consisting of vocalists Ashley "Ring" and Dolla "Young Axlrose". With their new video for "Saturday Fun" (directed by WHOAA ,T.J. Webb & Aaron Fechter) from the upcoming LP The Day It All Changed, WHOAA are taking us back to the 1980s and the excitement of Showbiz Pizza's The Rock-afire Explosion.
"Watch Out" Music Video: Thundermother (rock)
Coming from Sweden, all-female band THUNDERMOTHER are the perfect choice to open for Whitesnake's farewell tour. "Watch Out," from their upcoming fifth album Black And Gold, is a statement of purpose and a declaration of their collective queendom. The video (directed by Sulan) is a scalding look at the band riding to practice together and raising hell.
"Mood" Music Video: TheBabyDon (rap)
Having trained at the Governor's School of the Arts, TheBabyDon continues to cultivate her artistry with every release. She's even opened for Pharrell Williams at Shaggfest. "Mood" is the result of thinking about that special someone, and the video (directed by ClipsByClassic) shows TheBabyDon filling the room with her presence, making eye contact with the camera as if she's looking right at the one she's singing about.
"Go Crazy" Music Video: Alpha Hugo (rap)
Born in Hyde Park Cincinatti and raised near Atlanta, Alpha Hugo has always known that hip-hop was his destiny. "Go Crazy" shows him flaunting success and extravagance, and the video (directed by B.Marron X Kharkee) sees him flexing everything he's worked for.
"Cancer Symptoms" Music Video: Alpha Hugo (rap)
Alpha Hugo grew up in a musical family with country, pop, rap, and reggae; today, he listens to a wide range of industry legends. "Cancer Symptoms" shows his more personal, visceral side, detailing his battle with stage III Hodgkin lymphoma at 21 years old.
"Mr. Personality" Music Video: Estani (singer-songwriter/adult contemporary)
Estani blends Latin, jazz, soul, pop, and R&B in every extraordinary release. In advance of her upcoming album Droughts in the Ocean, "Mr. Personality" came from a much-needed venting sessions after challenging working relationships hit a boiling point. The video (directed by Estani Frizzell) takes viewers back to the 1950s to show an imbalance of power and attention, as one person takes another for granted.