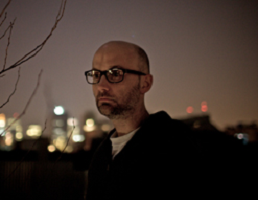 Flashback Friday: Moby
August 4, 2023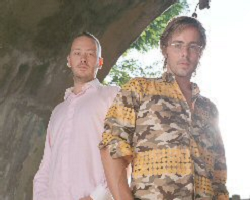 Flashback Friday: Basement Jaxx
August 11, 2023

New This Week: "Raven" music video from Philosopher Pirate, plus new music videos from Jojo Engelbert, SMILEZ, Anna Aya, Sheldon Universe, SERIOUS VOICE, and Frankee Razor
From Canada to Japan, California to the East Coast, we've got seven thrilling new videos to share this week. The latest HIP Picks – Weekly Client Roundup is here; take a look at the videos, and learn more about the clips by reading below.
"Raven" Music Video: Philosopher Pirate (singer-songwriter)
Asbury Park-based folk-rocker Philosopher Pirate (Mike Kuzan) is making waves in the NJ underground with The Latest Noise, his event production, promotions, and recording collective. The "Raven" video (directed by Courtney Collins [NLK Studio]) is strange, engrossing, and dramatic, with a compelling, idiosyncratic performance from Kuzan.
"Not A Real Blond" Music Video: Jojo Engelbert (pop)
Growing up on the passionate fearlessness of acts like Lana Del Ray, Marina, and Avril Lavigne, Jojo Engelbert carries their torch in style and substance. "Not a Real Blond" explores a classic teenage angst story: the push-pull journey of attraction to a boy with fake blond hair. The video was directed by her dad, Matt Engelbert, and is plastered with classic punk imagery – and also pays homage to this summer's blockbuster Barbie and the '90s classic Clueless.
"Open Ur Eyes" Music Video: SMILEZ (pop/alternative)
With each song that he releases, SMILEZ further cements himself in the rap genre, first gaining traction after collabing and touring with Tekashi 6ix9ine. Ditching his typical vibrant yellow vibes, the "Open Ur Eyes" video (which SMILEZ directed) begins in black-and-white to match the song's serious energy and introspective lyrics.
"Someone Else" Music Video: Anna Aya (pop)
As a multilingual international pop star, Anna Aya explores the captivating realm of Japanese pop, melding English and Japanese verses as she creates alongside musicians like Louis Bell (who collabs with Taylor Swift, Post Malone, Camila Cabello, and more). "Someone Else" is an ethereal symphony destined for adoration, paired with a glamorous music video (directed by Alex Ross and Gabriel Roth) full of vibrant hues.
"Poor Boy" Music Video: Sheldon Universe (pop)
Toronto-based Goan-Canadian pop singer Sheldon Universe has worked extensivelly with internationally popular Indian-Canadian pop singer/rapper AP Dhillon, performed with Manic Drive, and served as the drummer for the Toronto Raptors. Now, he shares a stubbornly unique summer anthem with "Poor Boy", paired with a bright, energetic, and offbeat video, directed by Marco Veltri.
"Kill Tha King" Music Video: SERIOUS VOICE (rap/gospel)
Coming up on hard streets and an even harder home life, Brooklyn rapper SERIOUS VOICE (Brigitte James) leverages flow, wit, and wisdom in the name of truth, praise, and salvation. "Kill Tha King" relays a modern transcription of the prophet Samuel's warnings of idolatry. The "Kill Tha King" video (directed by Kareem Caines) is set in the seductive drip of Miami Beach, prompting viewers to confront their own vices and move towards spiritual growth.
"Today I'm Gonna Friday" Music Video: Frankee Razor (pop/rap)
Pop artist Frankee Razor first appeared on the national scene as a contestant on American Idol. With "Today I'm Gonna Friday", he's bringing the good-vibes-energy of Friday to every day of the week. The video (directed by Jowan Carbin) sees him launch into a TikTok-ready dance sequence with his costar, Kiya Cole.