Most-viewed Monday: The Faint "The Geeks Were Right"
August 8, 2022

Presenting: HIP's Year in Review for 2002
August 11, 2022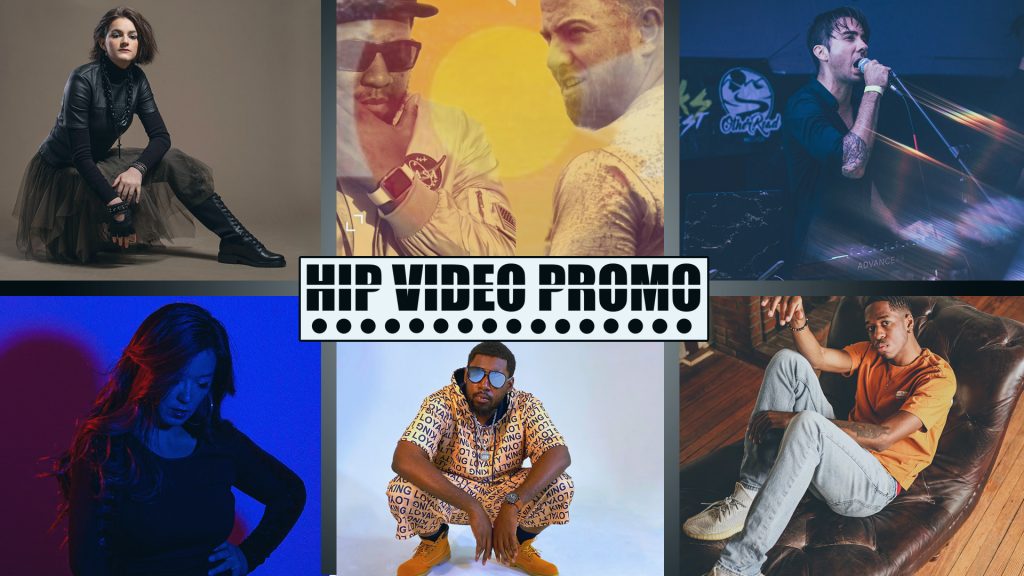 New This Week: "Boys In Jersey" music video from Kjersti Long, plus new videos from AztroGrizz, Maffmatix, Sicily Jordan, Hakeem Prime, and Deige
Whether right here in New Jersey, or on the other side of the globe, we are proud to share exciting new music videos that help us all feel connected. The latest HIP Picks – Weekly Client Roundup is here; take a look at the videos, and learn more about the clips by reading below.
"Boys In Jersey" Music Video: Kjersti Long (pop/alternative)
Kjersti Long has performed at House of Blues San Diego & The Stone Pony, and opened for David Bryan of Bon Jovi – but no matter where she goes, she's a Jersey girl. Now, she's sharing her frustrations with the men of her home state in "Boys in Jersey." The video (directed by Nick Sales) brings the lyrics to life, intertwining shots of stereotypical Jersey boys with Kjerst rocking out with her band.
"The Colorado Song" Music Video: Aztro Grizz (hip-hop/rap)
There's no place in the world quite like Colorado. On "The Colorado Song", Grizzly John and Lewis I Am of hip-hop/soul duo AztroGrizz proclaim that their home state made them who they are. The video (directed by Adam Asdel) takes us across and over the Centennial State, from the Rockie mountains to the Denver metropolis.
"Wake Up" Music Video: Maffmatix ft. Atiya (dance/electronic)
Electronic producer Maffmatix knows all about the power of light. His deep house single "Wake Up" features vocals by singer-songwriter Atiya, distinctive combination of Southeast Asian meter, North American jazz, international synthpop, and electronic experimentation is on glittering display. The video(directed by Jesse Maddox) takes place in his adopted home of Bangkok, showing two central figures who are chased by ghosts.
"You Got Me" Music Video: Sicily Jordan (pop/dance)
After a creative writing class made her fall in love with using words to tell stories, rising pop artist Sicily Jordan began pursuing her talent professionally in 2020. "You Got Me", from her debut EP Between Us, depicts a toxic relationship that you just can't seem to escape. The "You Got Me" video (directed by Jesse Kahle [DP], Dustin Willis [director]) takes vie
"Imma Let You Go" Music Video: Hakeem Prime (rap)
Hakeem Prime was born in Oakland, California and grew up in Atlanta, Georgia's constantly buzzing rap music scene. He became a member of Datpiff in 2012, and released the hit single "Slip Up" in 2019, with 1.9 million views. The "Imma Let You Go" video (directed by Hakeem Prime, John Fritz, Zabb Wolfie) embodies the bossing up that comes after a break-up.
"Letter To My Past" Music Video: Deige (rap)
With an uncle and cousin fully ensconced in the genre, rap and hip-hop are in Deige's blood. "Letter To My Past" comes from a dark time in a past relationship, and the lyric video (directed by Adam Asdel) brings this letter to existence, as Deige gives wisdom to his past, less-knowledgeable self.