HIP Picks: New Videos from Neon Dreams, Nané, and more | 9/20/2021
September 22, 2021

HIP Picks: New Videos from Riiyoo & Lil Lee, Hasten Mercy, and The Nileram | 9/28/2021
September 28, 2021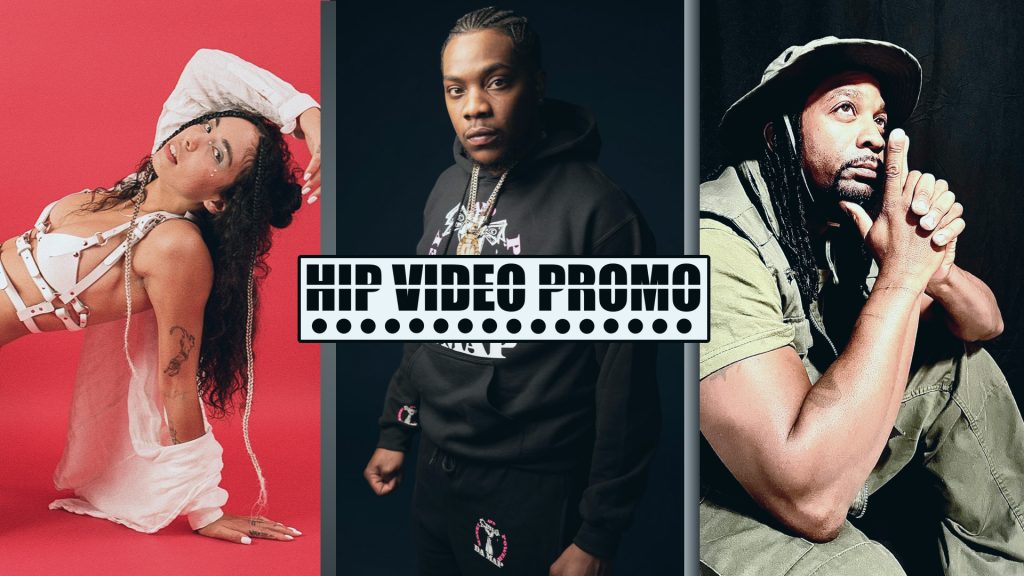 New This Week: "Hold U" music video from Indigo De Souza, plus new music videos from Tae Wall and Custom
It's officially fall and we're certainly "falling" for this new batch of clients! The latest HIP Picks – Weekly Client Roundup is here; take a look at the videos, and learn more about the clips by reading below.
"Hold U" Music Video: Indigo De Souza (Indie / rock)
Indigo De Souza's Any Shape You Take has been praised by the likes of Pitchfork, The Line of Best Fit, Paste, and NME. She's due to tour the country with The Slaps, Dan Wriggins, Horse Jumper of Love, and others. Her new video "Hold U" (directed by Honey Simone & Garnet Fisher) celebrates that Asheville, NC underground, being shot at Different Wrld, a multi-ethnic, multi-media, LGBTQ+ friendly performance space and offbeat apparel shop.
"Billie Jeane" Music Video: Tae Wall (Hip-hop / R&B)
Following "Scholarship", his recent collab with Jadakiss, Tae Wall has released "Billie Jeane". But while "Billie Jeane" isn't a cover of Michael Jackson's 1982 hit, Jackson's spirit hovers over the song – which has been praised by Billboard Hip-Hop. In the "Billie Jeane" video (directed by David Robbins media), Wall shows that he knows all about Jackson's style, too – while also rocking a vision of his own.
"Rock Mics Properly" Music Video: Custom (Hip-hop)
Here to shift the rap music narrative is Custom, a boom-bap rapper who's here to bring message and substance back to the rap game. Custom bears his life experiences in full transparency in the "Rock Mics Properly" video (directed by Ripper Brown), addressing trauma, political commentary, and what makes him stand out.