How can you help me with social media management?
September 22, 2021

HIP Picks: New Videos from Indigo De Souza, Tae Wall, and Custom | 9/23/2021
September 23, 2021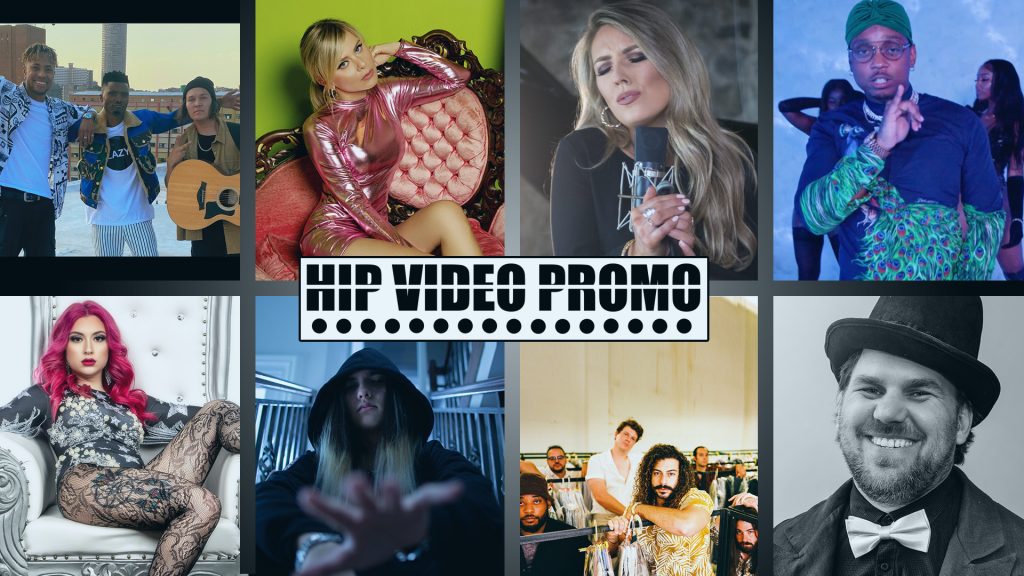 New This Week: "Say It Out Loud" (feat. Mthandazo Gatya) music video from Neon Dreams, plus new music videos from Nané, Kari Wahlgren featuring Chloë Agnew, Mischa, Snypa, KSENIA, Dici, and chris beer
From the US to Canada to Russia, Ireland to Austria to South Africa, we're bringing you exhilarating videos from innovative artists from across the globe. The latest HIP Picks – Weekly Client Roundup is here; take a look at the videos, and learn more about the clips by reading below.
"Say It Out Loud" (feat. Mthandazo Gatya) Music Video: Neon Dreams (Pop / rock)
The members of Juno Award-winning alt-pop duo Neon Dreams had a smash hit in South Africa in 2019: "Life Without Fantasies" reached #2 on the charts. For their new single "Say It Out Loud", they've teamed up with Mthandazo Gatya, who held the #1 spot on the South African charts with his Ubuntu anthem "Senzeni." Directed by Kyle While, the "Say It Out Loud" video captures Neon Dreams and Gatya performing in Johannesburg.
"Seventeen" Music Video: Nané (Indie / rock)
Nané are an integral part of Austin's underground scene, having played at SXSW and preparing to rock out at this year's Austin City Limits, not to mention being praised by The Chronicle and The Austin Statesman and aired on KCRW. Their latest single "Seventeen" exemplifies everything Austin loves about the band and that the rest of the nation will soon catch up on. Directed by Dustin Ratheal & Daniel Sahad the "Seventeen" video shows just how tough quarantine has been on such an energetic frontman as Sahad.
"On My Own" Music Video: Kari Wahlgren featuring Chloë Agnew (Rock / ballad)
Chloë Agnew of the award-winning Irish traditional ensemble Celtic Woman has converted Slaughter's track "On My Own" to a version that's all her own, as a part of Kari Wahlgren's Kari Wahlgren Presents SlaughtHER Volume One. In the "On My Own" video (directed by Liam Geddes), Chloë is every bit the international star you'd expect from someone with several Grammy and Billboard Music Awards and years of experience touring the world.
"G2G" Music Video: Mischa (Hip-hop / pop)
Mischa might not look combative, but this Ottawa rapper – whose past releases include "Cruise Control", "Alpha Barbie", and "Woke Up" with Baëbe Ruth – knows who to throw punches. In the "G2G" video (directed by Mischa), she might appear at a disadvantage – but her rhymes and so commanding that she'll soon be the victor.
"Custom" Music Video: Snypa (Hip-hop / rap)
Snypa has long been surrounded by musical influences – his mother is a gospel singer and his cousin is multi-Grammy-winning artist Al Green – so it's no surprise that, in addition to creating his own sound that explores various rap sub-genres, he's developed his own label, Wraith Talk Music. His new video for "Custom" (directed by Snypa) is pure eye candy – it doesn't hold back on quality or luxury one bit.
"Girl From The Forest" Music Video: KSENIA (Pop)
Pop singer and rapper Ksenia comes from Nakhodka, a town on Russia's West Coast three hours into the woods from Vladivostok. In "Girl From The Forest", she tells the listener all about her hometown, having good humor along the way. The "Girl From The Forest" video (directed by Oleg Zayanov) brings it all to life, in a lively, playful visual loaded with personality.
"Flip" Music Video: Dici (Hip-hop / pop)
DICI is just 18 years old, but he's already built an international following: he's accumulated over 1.5 million streams on YouTube and one million on Spotify across 100 countries. He's got an entrepreneurial mindset, having started his own label DICI Records LLC, and his heating up with his 7-track debut album DOSES. "Flip" is his latest single, and in Brian Bayerl's clip, he alternates between sunny shots in a luxury villa courtyard to moody, cascading lights in the hallways.
"Nothing Like" Music Video: chris beer (Pop / rock)
Austria-based singer-songwriter Chris Beer loves playing with language, melody, cadence, and delivery, but most of all shares an optimistic outlook and relatable stories in his songs. "Nothing Like", the opening track from his upcoming album Who We Are, is an enthusiastic introduction to the record. Directed by chrisbeer, the "Nothing Like" video shows action of the best kind, alongside creation and family time – an invitation to relax, to enjoy yourself.