Kailey Nicole "Aim a Little Higher"
October 6, 2021

HIP Picks: New Videos from AJ Smith, Dennis J. Leise, and more | 10/12/2021
October 14, 2021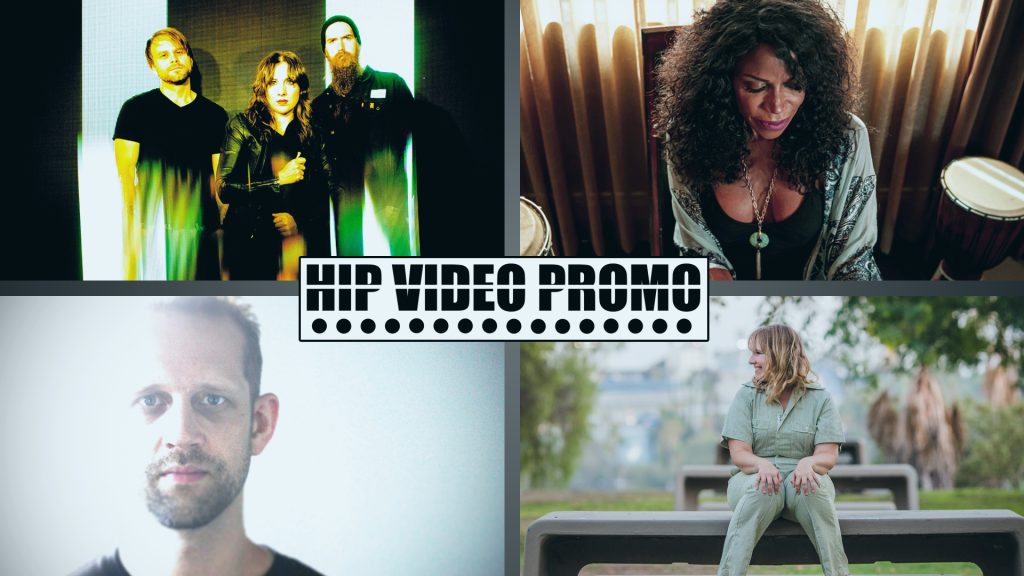 New This Week: "Ain't No Other Way" music video from Jane N' The Jungle, plus new music videos from Steve J. Allen, Jen Fodor feat. Sarah Beth Go, and Sharon Hendrix
The latest HIP Picks – Weekly Client Roundup is here; take a look at the videos, and learn more about the clips by reading below.
"Ain't No Other Way" Music Video: Jane N' The Jungle (Rock)
Jane N' The Jungle have long been making waves in the Phoenix scene and in the nationwide underground, and with their recent video for "Trouble" – featured on MTV, Music Choice, Sirius XM and Spotify editorial playlists – they're on their way to a mainstream breakthrough. Their new single "Ain't No Other Way" will wrap you in a haze of glitzy rock and punk flare. The "Ain't No Other Way" video (directed by Jim Louvau and Tony Aguilera) shows vocalist Jordan white, guitarist Brian Dellis, and bassist Bryan Dague rocking out, with a blood-pumping visual to match the track's headbanging nature.
"Other World" Music Video: Steve J. Allen (Folk / rock)
Steve J. Allen's debut album Wreck The Place was ferociously heady and intelligent, with total punk rock vibes, but his new album Contrast varies the expression: this time, he's got an acoustic guitar in his hands. The new single "Other World" was co-written by Matt Hardouin of the band Fallan. For the "Other World" video (directed by award-winning filmmaker Marwah Gazi), he presents himself as a time-traveler and storyteller.
"Saturday" Music Video: Jen Fodor feat. Sarah Beth Go (Rock / pop)
When Michigan native Jen Fodor moved to Los Angeles, she emerged as an unstoppable creative force. She's worked closely with renowned directors like Spike Jonze, created her own podcast, and directed the PBS documentary The Dancing Man of LA. Her new single "Saturday" was first penned two years ago, and singer Sarah Beth Go brings sugary sweet vocals to the track. The "Saturday" video, which Jen Fodor directed, does a beautiful job depicting the feeling of blues that come with falling out of love.
"Love Ain't Fair" Music Video: Sharon Hendrix (R&B / soul)
Sharon Hendrix's music debut began by performing on the Ed Sullivan Show, then singing alongside Hall of Famers like Bob Dylan, Elton John, and Stevie Wonder, to spending decades touring with Barry Manilow as a supporting backup vocalist. She's now taking center stage in her solo career and her new song "Love Ain't Fair" takes a dip into contemporary R&B and pop. The "Love Ain't Fair" video (directed by Dan Voss, Jr.) unveils a raw look at relationships and the challenges that are faced in hopes of making it all work.