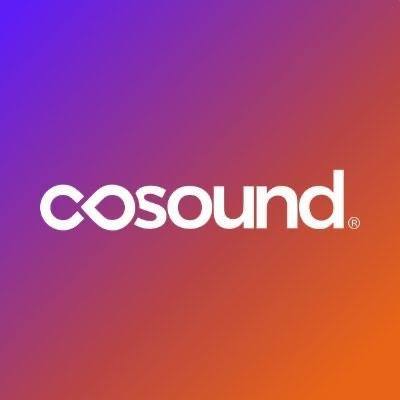 Tune in: Andy Gesner is on the Cosound Podcast!
December 11, 2020

Most-Viewed Monday: Pinback – "Fortress"
December 14, 2020
New This Week: "Vent" music video from Ready, Steady, Die!, plus new music videos from Mason Embers, SugaKane ft. TooTone, CHACE, Ty Breezzyy, Tolu. A, and DaŹaY
[wonderplugin_carousel id="79″]
Is it a coincidence that we've got a lovely, sunny day and a slew of lovely, exciting videos? Maybe, maybe not – but we're thrilled either way, and while you're inside, check them all out!Our newest HIP Picks – Weekly Client Roundup is here- take a look at the videos above, and learn more about the clips by clicking on the links below.
"Vent" Music Video: Ready, Steady, Die! (Rock/electronic)
"Vent" is the latest example of Ready, Steady, Die!'s dazzling stories and hypnotic visuals. In crisp, contrasting black-and-white, we aren't shown much more than the hands and faces of musicians Morgan Visconti (who also directed the video) and Sam K. – yet this is the group at their most personal and most approachable.
"Rush" Music Video: Mason Embers (Pop/rock)
Singer-songwriter Mason Embers is only 17 but this ambitious singer-songwriter is wise beyond his years, with songs that are thoughtful and cleverly written. Embers will release his debut album in early 2021, and "Rush" is the latest single and visual. Directors Rexway and KKMedia have plenty of cool tricks up their sleeves and on display in "Rush", but it's also clear that Embers is a natural on camera.
"I'm Paintin'" Music Video: SugaKane ft. TooTone (Hip-hop)
With rising rapper/R&B musician SugaKane, we can add Topeka, Kansas to our list of rap music's greatest hotspots. A co-owner of Underworld Music Group (alongside his brother), he's also opened for the likes of Tech N9ne and DMX. "I'm Paintin'", which features TooTone, is the first single from the upcoming LP From The Bottom Looking Up. SPIZZBERG produced and directed the "I'm Paintin'" video, which saw SugaKane and his crew headed to Las Vegas and taking on The Cromwell Hotel and Casino.
"Wrecklyss" Music Video: CHACE (R&B)
From dealing with high school bullies to broken hearts, to working at one of Miami's best night clubs, CHACE has seen and done it all. "Wrecklyss" is an emotional ballad that came out of a terrible night and a 30-minute writing session on his phone. Director Christian Jaramillo tells a full-circle story, making for an intriguing, exciting clip.
"TRUE" Music Video: Ty Breezzyy (Hip-hop)
Ty Breezzy, who grew up in the Soundview section of the Bronx and recently graduated from Dominican College with a Bachelor's Degree in Communications, writes about his personal experiences but with a positive life lesson as a twist. In his new song "TRUE", from the upcoming EP Evolve, he opens up about making a choice between a girl and his music career. Directed by SHASCO (his dad), the "TRUE" video is just as sincere as the song itself.
"My Talents" Music Video: Tolu. A (Jazz/instrumental)
Tolu. A has talent to burn – he's an electrifying piano player and writer – and he's a student of the Bible. "My Talents" references the biblical Parable of the Talents, from the 25th chapter of the Gospel of Matthew. He's teamed up with Virginia filmmaker Tyler Scheernschmidt for the music video: a clip that matches performance shots with a modern dramatization of the parable.
"Quarantine" Music Video: DaŹaY (Hip-hop)
Rapper DaŹaY grew up in NYC and built his name in high school, alongside friends in the studio; together they built the collective, The Vagabonz. DaŹaY has opened up for Joey Bada$$ and did a live session with Sofar Sounds; Where 2 Go Vol. III was his quarantine creation, and "Quarantine" is a track anyone can relate to. In the "Quarantine" video (created by Reilly Balcom [videographer] & DaŹay), he represents his Harlem neighborhood and gives us a taste of his hometown, meanwhile showing us how to have fun in these difficult times.
---
Want More from HIP Video Promo?
HIP Video Promo is an international leader in music video promotion. Contact us to learn more about our services, or subscribe to our e-mail newsletter.