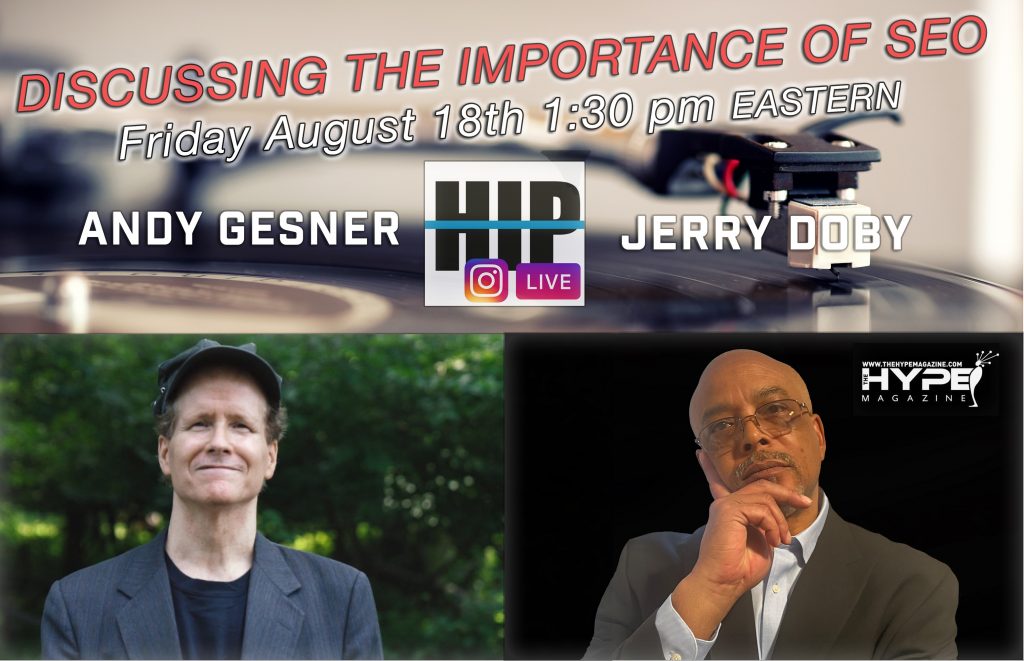 Greetings!
It's Andy Gesner, the owner and president of HIP Video Promo, with exciting news – HIP Video Promo will be hosting our next Instagram Live TOMORROW, Friday, August 18th, at 1:30pm Eastern.
I'm very much looking forward to chatting with my friend, Jerry Doby, Editor of The Hype Magazine on Instagram Live (@hipvideopromo), to discuss the importance of SEO. This conversation is happening tomorrow, Friday, August 18th, at 1:30 PM Eastern. Search Engine Optimization is a topic he's extremely knowledgeable in, and I recommend you tune in and have your questions ready! Why pay to obtain this valuable info when you can receive it for free?
Be sure to follow HIP Video Promo on Instagram and tune in to our IG Live!