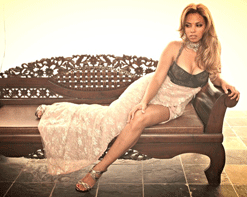 With charm and an undeniably positive radiance, Keeira Lyn Ford is country music's newest addition. Her songs tell stories that will light up your heart and encourage you to spread positivity throughout each and every relationship you encounter. With that, HIP Video Promo is pleased to introduce the energetic video clip for "Sweeping Out the Dust."
Keeira Lyn Ford is taking the country music scene by storm with her unique energy and strong personality. This San Dimas, California native has been featured throughout many live performances and has become one of the biggest country music sensations to date. After beating out fifty thousand entrants at The Texaco Country Showdown, she worked her way to nationals and won various cities. She has become a staple of the National Anthem at Nascar races, and was featured as a contestant on season ten of American Idol.
This rising star even performed "Somebody's Somebody" on PBS for the KVCR Sports Halftime show during the San Bernadino Valley College live football broadcast back in November. Performing comes natural for this artist because she also has a knack for acting! Keeira has been in front of the camera often and since an early age, appearing in commercials and several television shows including "Hangin' with Mr. Cooper," "Living Single," and "My Wife and Kids." However, nothing beats a better future indicator than a young Keeira alongside Garth Brooks in a McDonald's commercial—her talent is clearly a natural phenomenon.
"Sweeping Out the Dust" is a full production music video that interestingly enough is based on a true story. Keeira and her team of talented individuals created a visual experience that shows a true, happy ending by using the art of storytelling. She explains that she wrote this song with a songwriter/friend after she had come to her senses and finally left a relationship that wasn't good for her. "Sweeping Out the Dust" tells a tale that you don't want to miss, and Keeira's talents shine all throughout every scene.